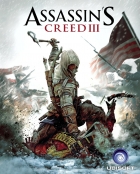 Assassin's Creed III is an open-world action adventure game developed by Ubisoft Montreal for PlayStation 3, Xbox 360, Wii U and Microsoft Windows. The game is published worldwide by Ubisoft and is the fifth main entry in the Assassin's Creed series, with it being the final one to feature Desmond Miles as the main protagonist.
With the Assassin Order on the run and Lucy Stillman revealed as a double agent by Juno; Desmond, William, Rebecca, and Shaun head to the First Civilization's Grand Temple in New York to try and learn of a way to stop the upcoming disaster that would destroy the world. After partially activating the temple, the team learn that in order to access the inner chambers they must first fin a key that was lost somewhere in the 18th century. Using the Animus, Desmond must relive the life of Connor Kenway and find the key before time runs out.
Assassin's Creed III Brainwaves
25th June, 0 replies

Ubisoft has joined the summer sale party and the company is offering up to 75% off certain Wii U and...

19th December, 0 replies

It's being reported that Ubisoft are set to release two separate Assassin's Creed titles next year. But...

14th October, 1 replies

While Microsoft or Sony didn't have dedicated exhibits at New York Comic Con, Ubisoft picked up the slack...
Share Assassin's Creed III with others