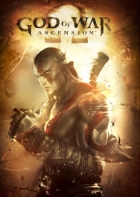 God of War: Ascension is a third-person action-adventure game, developed by Santa Monica Studios and published by Sony Computer Entertainment. It will be released on the Playstation 3 on March 12, 2013 in North America, on March 14, 2013 in Japan and on March 15, 2013 in Europe.
God of War: Ascension is chronologically the first game in the God of War series. It is set six months after Kratos murders his wife and daughter in a rage, when he is still serving Ares. Kratos seeks redemption for his past sins to try and break free of his bond with Ares. The primary antagonists of the game are the Furies, whom Kratos must defeat to free himself from Ares' control.
God of War: Ascension Brainwaves
2nd December, 1 replies

God of War: Ascension director and God of War III design director Todd Papy has joined Crytek's studio...

26th August, 0 replies

I started the GOW games playing 1-3 in nearly a week time and loved the game play, sent them by mail...
Share God of War: Ascension with others