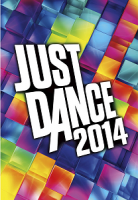 Just Dance 2014 is a dance/rhythm game developed by Ubisoft and released on PlayStation 3, PlayStation 4, Wii, Wii U, Xbox 360, Xbox One. It is the 5th installment in the Just Dance main series, and the first to abandon the numerical ordering in the title. It is the 18th Just Dance game overall.
In addition to the Classic mode, previous available in the series, Just Dance 2014 also introduces new modes, such as On-Stage Mode. The game comes with a total of 50 songs, although some are exclusive to the NTSC or PAL versions, and there will be plenty of DLC available for the game in the coming months.
Just Dance 2014 Brainwaves
30th October, 2 replies

Sony has unleashed a mammoth sized FAQ page on all things PlayStation 4, dubbed "PS4: The Ultimate FAQ",...

4th September, 1 replies

The Xbox One's release date has been set for November 22nd in 13 countries. After a long wait as gamers...

20th August, 0 replies

Microsoft today confirmed the launch line-up for the Xbox One. It consists of 23 titles, almost half...
Share Just Dance 2014 with others