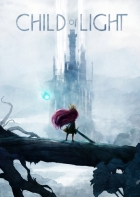 Child of Light is a role-playing game developed by Ubisoft Montreal and released on Microsoft Windows, PlayStation 3, PlayStation 4, Wii U, Xbox 360, and Xbox One. The game utilizes the UbiArt Framework engine, allowing for detailed 2D artwork and used in such games as Rayman Origins and Rayman Legends.
The duke's daughter Aurora is dead… and yet, she lives. Join Aurora across the mysterious kingdom of Lemuria on her quest to return home. Helped by Igniculus the firefly, Finn the Capilli and many more, she must defeat the Queen of the Night who has stolen the sun, the moon and the stars.
Child of Light Brainwaves
20th November, 0 replies

Ubisoft Creative Director Alex Hutchinson has been given the go-ahead to develop his own personal project...

20th May, 0 replies

Ubisoft's gorgeous JRPG Child of Light will be coming to PS Vita in July as a dowloadable title. The...

3rd May, 0 replies

During a livestream with Joystiq, Child of Light writer Jeffrey Yohalem spoke of an upcoming patch for...
Share Child of Light with others