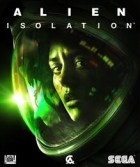 Alien: Isolation is an upcoming first person shooter/action game in the Alien series being developed by The Creative Assembly and due to be published by Sega some time in 2014. Specific platforms have yet to be announced, but it is widely expected to release on current and next generation consoles, as well as Windows PC.
Alien: Isolation stars Amanda Ripley-McClaren, daughter of Ellen Ripley, and is set on a space station. Although a first person shooter, melee weapons play a prominent role in the game as well, as does stealth gameplay and staples of the survival horror genre.
Alien: Isolation Brainwaves
26th March, 0 replies

Steam has launched a Sega publisher sale for this weekend. The sale will last until 30th March and sees...

10th March, 0 replies

It looks like The Creative Assembly is working on an as-yet-unannounced AAA title. Earlier today Videogamer...

5th January, 0 replies

Survival Horror fans have a love/hate relationship with their favorite genre. While we are no doubt beyond...
Share Alien: Isolation with others