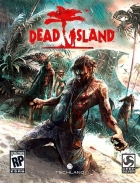 Dead Island is an Action-Survival game for the Xbox 360, PlayStation 3 and PC, developed by Techland and published by Deep Silver in North America, Spike in Europe and by Zoo Corporation in Japan.
The game was released on all systems in September 6th 2011 in North America, September 9th 2011 for Europe (except Germany, where it's banned due to violence) and October 20th 2011 for Japan. Since its release the game has had two major DLC add-ons - Dead Island: Bloodbath Arena and Ryder White's Campaign - and a direct sequel, Dead Island Riptide, has been anounced for 2013.
Dead Island Brainwaves
26 days ago, 0 replies

Deep Silver, the publisher behind the Dead Island series, has today announced that it will be publishing...

12th June, 0 replies

Dead Island 2's silly, tongue in cheek trailer engaged audiences at the Sony press conference, but...

11th June, 0 replies

Techland has been developing games for 15 years, but they really only put themselves on the map a few...
Share Dead Island with others