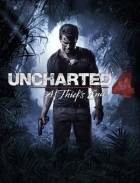 Uncharted 4: A Thief's End is an action/adventure third person shooter game being developed by Naughty Dog which is due to be published by Sony exclusively for the PlayStation 4.
The fourth mainline installment in the Uncharted series, Uncharted 4: A Thief's End will see players once again taking on the role of Nathan Drake as he embarks on a globe-trotting journey in pursuit of a historical conspiracy behind a fabled pirate treasure.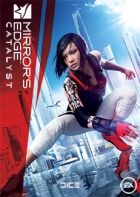 Mirror's Edge is an action platform game, with a first-person point of view, developed by DICE and published by Electronic Arts. No platforms have been announced for it yet, but the game is likely to be released on the PlayStation 4, Xbox One and Microsoft Windows.
Although the game will see the return of the original game's protagonist Faith Connors, Mirror's Edge is a reboot with advanced visuals and an all-new origin story for Faith.

No Man's Sky is a procedurally generated open world space exploration game being developed and due to be published by Hello Games for Windows PC and PlayStation 4.
No Man's Sky allows players to explore an entirely procedurally generated universe as they like, featuring unique worlds to explore filled with their own flora and fauna, as well as space and land-based combat.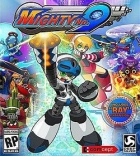 Mighty No. 9 is a 2D action platformer being developed by Comcept, with help from Inti Creates and Abstraction Games, for Microsoft Windows, Mac OS, Linux, PlayStation 3, PlayStation 4, PlayStation Vita, Nintendo 3DS, Wii U, Xbox 360, and Xbox One. Funded through kickstarter, Mighty No. 9 very closely resembles Mega Man, in both gameplay and character design, and is considered by many as its spiritual successor.
Mighty No. 9 stars an android named Beck, the ninth unit in a set of combat robots called the Mighty Number. When a computer virus attacks all machines around the world, the player must fight the rogue robots and discover the final villain who threatens the fate of the planet.
Share this list with others