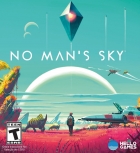 No Man's Sky is a procedurally generated open world space exploration game being developed and due to be published by Hello Games for Windows PC and PlayStation 4.
No Man's Sky allows players to explore an entirely procedurally generated universe as they like, featuring unique worlds to explore filled with their own flora and fauna, as well as space and land-based combat.

Persona 5 is an RPG being developed and due to be published by Atlus for the PlayStation 3 and PlayStation 4 in 2016. It is the fifth mainline title in the Shin Megami Tensei: Persona series.
The central theme of the game is freedom and how the characters attain it. To this end the colour red plays a key role in the game, representing the main characters being chained down by the rules of the modern world.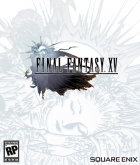 Final Fantasy XV ( formerly Final Fantasy Versus XIII ) is a distinct view of what the Final Fantasy franchise could be. It is an ambitious project that takes a courageous step toward the horizon of Action Role-Playing in a way that has never been seen in the previous Final Fantasy titles. Currentely, the game is in development for the PlayStation 4 and Xbox One under the leadership of Tetsuya Nomura of Square Enix.
Final Fantasy XV is woven around reality; it explores the humanity in the characters and their way of thinking in a world that suffered long years of cold war. However, the game also retains the fantasy theme of the franchise, as it reveals a darker face of Fabula Nova Crystallis mythology. In that world, stands a kingdom that chose the bliss of solitude for itself as it holds a unique source of power, a power that takes the shape of crystal. In the heart of the kingdom, stands a prince, Noctis Lucis Caelum, who harnesses that power for his kingdom to stand against the hell of others. A terrible war was waged out of greed, and everything was absorbed by madness.
Share this list with others