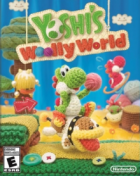 Yoshi's Woolly World, previously known as Yarn Yoshi, is an upcoming 2.5D side-scrolling game being developed by Good-Feel Company and due to be published by Nintendo exclusively for the Wii U.
The game utilises a similar artistic design to Good-Feel's Kirby's Epic Yarn and is intended to be a similar, but unique game.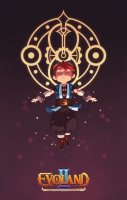 Evoland 2: A Slight Case of Spacetime Continuum Disorder is a role-playing game developed by Shiro Games and released on Mac OS, Microsoft Windows. Evoland 2 is the spiritual successor to the original Evoland with its graphics style changing as you travel through time and its gameplay evolving as you move along the storyline. It is also a much bigger game and a classic RPG at heart, with a complex scenario based on time travel, dozens of characters with their own backgrounds and ambitions and vastly different gameplay styles that are linked to the story and the players actions.
Share this list with others