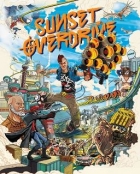 Sunset Overdrive is an open-world, third-person shooter game developed by Insomniac Games and published by Microsoft Studios exclusively for Xbox One. It is set to release October 28, 2014.
After the company FizzCo. throws a party to celebrate its new energy drink, OverCharge Delirium XT, the city becomes infested with mutated humans called OD's. It is now the Awesomepocalypse and you, a FizzCo. employee, are tasked with cleaning up the mess using various weapons, methods, and factions throughout the city.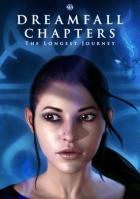 Dreamfall Chapters: The Longest Journey is the third game in the The Longest Journey franchise. This game takes place immediately after the end of Dreamfall: The Longest Journey where we find Zoë Castillo still in a coma and April Ryan is believed dead. It falls to Zoë again to discover the fate of the undreaming and save the world.
The game is currently in the process of collecting backers using Kickstarter. Packages range from a limited number of $20 digital editions of the game (first 5,000 backers) to options of up to $10,000. The goal is set for $850,000 before March 9, 2013 with a tentative release date of November 2014. The game is currently in production by Red Thread Games based in Norway and is comprised primarily of the original development team for the previous games in the series.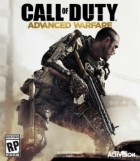 Call of Duty: Advanced Warfare is a first-person shooter game developed by Sledgehammer Games and published by Activision for Microsoft Windows, PlayStation 3, PlayStation 4, Xbox 360, and Xbox One. It is the eleventh primary installment in the Call of Duty series and the first in its own trilogy.
In 2054, a major terrorist group known as the KVA begin large scale attacks against the countries around the world. After destroying nuclear reactors belonging to these countries, the KVA quickly diminish their enemies. Due to this, PMC's, or Private Military Corporations, become the dominating fighting force. Jack Mitchell, a U.S Marine that had lost his arm during a battle, uses this chance and joins the powerful PMC, Atlas. He is now a battle ready soldier in a PMC that will execute operations for the highest paying client.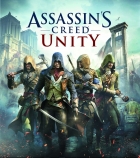 Assassin's Creed: Unity is an action-adventure game developed by Ubisoft Montreal and released on Microsoft Windows, PlayStation 4, and Xbox One. As the seventh game in the Assassin's Creed series, the game takes place in Paris during the French Revolution. It is the first game that is exclusive to the PS4 and Xbox One.
Arno Dorian, the game's main character, is a young boy with an assassin father. After his father is killed, the young boy is adopted into a new family. Arno quickly learns that his foster parents are part of the Templar Order within Paris. After his foster father is killed, Arno sets out to find the one responsible. He quickly runs into the Brotherhood of Assassins, where he joins the ranks to complete his mission.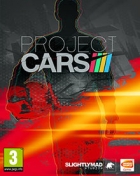 Project CARS is a racing simulation game being developed and due to be self-published by Slightly Mad Studios. It is scheduled to release in November 2014 for Microsoft Windows, Playstation 4 and Xbox One. A Steam OS and Wii U version will release in 2015.
Project CARS will represent a realistic driving simulation but adopts a sandbox approach that allows the player to choose between a variety of different motorsports paths and grants immediate access to all included tracks and vehicles.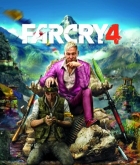 Far Cry 4 is a first-person shooter being developed and due to be released by Ubisoft for Microsoft Windows, PlayStation 4, Xbox One, PlayStation 3 and Xbox 360. The fourth mainline entry in the Far Cry series, it is the sequel to the 2012 hit, Far Cry 3, and is set to be released on November 18, 2014 in North America and Europe.
Hidden in the majestic Himalayas lies Kyrat, a country steeped in tradition and violence. You are Ajay Ghale, a native of the country, travelling to Kyrat to fulfil your mother's dying wish and scatter her ashes. Upon arrival, however, Ajay is caught up in a civil war against the evil and ruthless dictator Pagan Min.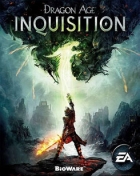 Dragon Age: Inquisition is an action role-playing game developed by BioWare and released on Microsoft Windows, PlayStation 3, PlayStation 4, Xbox 360, and Xbox One. It is the third installment in the Dragon Age series and is also set on the continent of Thedas.
Take on the role of the Inquisitor and lead the forces of the Inquisition. As the leader of the Inquisition, players can make choices and decisions, such as choosing to post forces in an area by capturing forts or keeps. Once captured, new sections of an area can become available allowing greater exploration, new quests and rewards.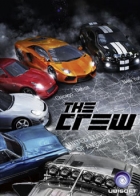 The Crew is a racing game being co-developed by Ivory Tower and Ubisoft Reflections which is due to be published by Ubisoft for Microsoft Windows, PlayStation 4, and Xbox One in December, 2014.
Set in a persistent, open-world recreation of the United States that's full of players to challenge, The Crew is set to feature a packed campaign that will last upwards of 20 hours and will feature of variety of race types.
Share this list with others