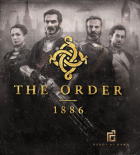 The Order: 1886 is a third-person action/adventure game with strong shooting elements, developed by Ready at Dawn and SCE Santa Monica and published by Sony exclusively for the PlayStation 4.
The game is set in an alternate universe of Victorian England, where a war between humanity and inhuman foes has sparked the industrial revolution in an effort to finally end the war.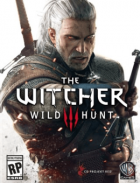 The Witcher 3: Wild Hunt is an open world, action RPG developed by CD Projekt RED for Microsoft Windows, PlayStation 4, and Xbox One. It is the final entry in The Witcher series, concluding the story of the witcher, Geralt of Rivia.
The ones who sought to use Geralt are now gone and now he seeks to embark on a new and personal mission, whilst the world order itself is coming to a change. The mysterious and otherworldly army known as the Wild Hunt invades the Northern Kingdoms, leaving only blood soaked earth and fiery ruin in its wake; and it seems the Witcher is the key to stopping their cataclysmic rampage.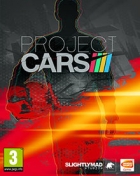 Project CARS is a racing simulation game being developed and due to be self-published by Slightly Mad Studios. It is scheduled to release in November 2014 for Microsoft Windows, Playstation 4 and Xbox One. A Steam OS and Wii U version will release in 2015.
Project CARS will represent a realistic driving simulation but adopts a sandbox approach that allows the player to choose between a variety of different motorsports paths and grants immediate access to all included tracks and vehicles.

Tekken 7 is a fighting game developed and published by Bandai Namco Games for Arcades in early 2015. It is expected to release on console platforms at a later date.
The seventh mainline entry in the Tekken series of fighting games, Tekken 7 will introduce new gameplay mechanics, upgraded graphics, and new characters.
Share this list with others