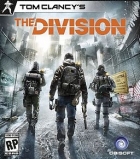 Tom Clancy's The Division is a multiplayer online third-shooter with role playing elements, developed by Massive (also known as Ubisoft Massive) and Ubisoft Reflections, and published by Ubisoft for Windows PC, the Xbox One and PlayStation 4 sometime in 2015.
The Division puts the player in control of a member of a group of combatants who find themselves in the middle of a post-apocalyptic USA, a deadly disease having caused society's collapse in a matter of days.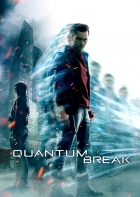 Quantum Break is an action game being developed by Remedy Entertainment and due to be published by Microsoft Studios exclusively for the Xbox One. The game is being developed alongside a Quantum Break television show and how you play the game will impact on the show, and the show will inform how you play the game.
Quantum Break is based around the concept of time travel, and features characters who have the ability to manipulate time. Set in the fictional North Eastern U.S. Riverport University, a time travel experiment has gone wrong and given Jack Joyce, Beth Wilder, and Paul Serene the ability to manipulate time.
Share this list with others