Everybody's Gone to the Rapture is a first-person adventure game developed by The Chinese Room in collaboration with Santa Monica Studio and is due to be published by Sony on the PlayStation 4 in 2015.
Everybody's Gone to the Rapture is a story-based game, and will serve as a spiritual successor to 2012's Dear Esther. The game takes place in a post-apocalyptic world, in which most of humanity has left Earth due to the rapture.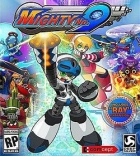 Mighty No. 9 is a 2D action platformer being developed by Comcept, with help from Inti Creates and Abstraction Games, for Microsoft Windows, Mac OS, Linux, PlayStation 3, PlayStation 4, PlayStation Vita, Nintendo 3DS, Wii U, Xbox 360, and Xbox One. Funded through kickstarter, Mighty No. 9 very closely resembles Mega Man, in both gameplay and character design, and is considered by many as its spiritual successor.
Mighty No. 9 stars an android named Beck, the ninth unit in a set of combat robots called the Mighty Number. When a computer virus attacks all machines around the world, the player must fight the rogue robots and discover the final villain who threatens the fate of the planet.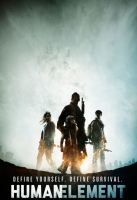 Human Element is a survival game being developed by Robotoki. The game takes place 35 years after an event that caused a widespread zombie outbreak. While there are zombies in the game, they are relatively weak and non-threatening. The major threats then are the fear of zombies and other people. For this reason, you need to beware the "Human Element".
The game will make use of a couple of innovative ideas such as allowing you to "scavenge" real world shops and buildings on the go by using a mobile device which will link back to your console or PC experience. This allows you to effect your game world no matter what you are doing. It also has a "difficulty system" that uses responsibility in place of adjusting enemy AI or endurance. You can play alone or (if you choose) be responsible for another adult or child. In doing so, you make it more difficult to survive.
Share this list with others