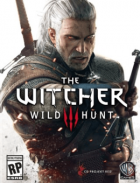 The Witcher 3: Wild Hunt is an open world, action RPG developed by CD Projekt RED for Microsoft Windows, PlayStation 4, and Xbox One. It is the final entry in The Witcher series, concluding the story of the witcher, Geralt of Rivia.
The ones who sought to use Geralt are now gone and now he seeks to embark on a new and personal mission, whilst the world order itself is coming to a change. The mysterious and otherworldly army known as the Wild Hunt invades the Northern Kingdoms, leaving only blood soaked earth and fiery ruin in its wake; and it seems the Witcher is the key to stopping their cataclysmic rampage.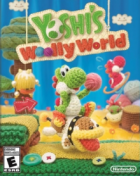 Yoshi's Woolly World, previously known as Yarn Yoshi, is an upcoming 2.5D side-scrolling game being developed by Good-Feel Company and due to be published by Nintendo exclusively for the Wii U.
The game utilises a similar artistic design to Good-Feel's Kirby's Epic Yarn and is intended to be a similar, but unique game.

Mighty No. 9 is a 2D action platformer being developed by Comcept, with help from Inti Creates and Abstraction Games, for Microsoft Windows, Mac OS, Linux, PlayStation 3, PlayStation 4, PlayStation Vita, Nintendo 3DS, Wii U, Xbox 360, and Xbox One. Funded through kickstarter, Mighty No. 9 very closely resembles Mega Man, in both gameplay and character design, and is considered by many as its spiritual successor.
Mighty No. 9 stars an android named Beck, the ninth unit in a set of combat robots called the Mighty Number. When a computer virus attacks all machines around the world, the player must fight the rogue robots and discover the final villain who threatens the fate of the planet.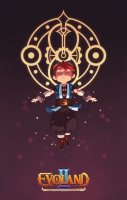 Evoland 2: A Slight Case of Spacetime Continuum Disorder is a role-playing game developed by Shiro Games and released on Mac OS, Microsoft Windows. Evoland 2 is the spiritual successor to the original Evoland with its graphics style changing as you travel through time and its gameplay evolving as you move along the storyline. It is also a much bigger game and a classic RPG at heart, with a complex scenario based on time travel, dozens of characters with their own backgrounds and ambitions and vastly different gameplay styles that are linked to the story and the players actions.
Share this list with others