Persona 5 is an RPG being developed and due to be published by Atlus for the PlayStation 3 and PlayStation 4 in 2016. It is the fifth mainline title in the Shin Megami Tensei: Persona series.
The central theme of the game is freedom and how the characters attain it. To this end the colour red plays a key role in the game, representing the main characters being chained down by the rules of the modern world.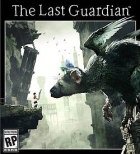 The Last Guardian (known in Japan as Hitokui no Ōwashi Trico, which translates into: 'Trico, the man-eating eagle') and previously referred to by the working title 'Project Trico', is an upcoming video game being developed by Team Ico, to be published exclusively for the PlayStation 3 by Sony Computer Entertainment.
Share this list with others