D4
(TBA2014)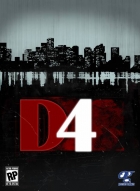 D4 is an upcoming episodic murder mystery game being developed by Access Games (under the direction of acclaimed game director Hidetaka Suehiro, who is better known by the nickname Swery65) and set to be published by Microsoft Studios exclusively for the Xbox One.
An episodic noir mystery game which utilises the Kinect sensor for its gameplay inputs, D4 puts the player in the shoes of protagonist David Young as he investigates the murder of his wife and uses his latent time travelling ability in an attempt to undo it.

Shroud of the Avatar: Forsaken Virtues is a fantasy role-playing game being developed and due to be self-published by Portalarium for Microsoft Windows, Linux, and Mac OS.
Described as a spiritual successor to the Ultima series, it is set to be the first of five anticipated episodes, each of which will expand on the story and introduce new content. Players will adventure in an interactive world where their choices have consequences, ethical paradoxes give them pause, and they play a vital part in weaving their own story into the immersive world and lore surrounding them. Play options will include solo, friends only, or open multiplayer via the Selective Multiplayer system.

Kingdom Under Fire II Creates a whole new genre by combining two of the most beloved elements of online games: action RPG & real-time strategy!
The satisfying combat and flashy animation exceed that of even most action games. The control scheme is intuitive and easy to learn. These are just a few of the great qualities inherited from its predecessors and expanded upon. This action RTS is the first MMO ever in the franchise and lets the player command a large number of troops to defeat other players online and become a legend. The RPG side lets players grow their heroes and up to one hundred different types of troops. Fight as a soldier in the middle of the most detailed and realistic battlefield ever created.

The Witness is a game currently in development at Number None Inc., the studio established by Braid creator Jonathan Blow, for the PlayStation 4, PC, and iOS. The game is designed to be an open world puzzle game. The goal is to set the player on an island with things to do that take no more than 20 seconds of travel to reach. The developers have attempted to create a tight user experience by cutting out anything that isn't necessary but the game is still expected to be around 25 hours in length.

Infinite Crisis is a free-to-play MOBA (multiplayer online battle arena) game in development by Turbine for Microsoft Windows. Set in the comic series of the same name, the game will offer the ability to play as alternate versions of many iconic DC superheroes and supervillains from across the DC multiverse.
Infinite Crisis is currently in closed beta and is scheduled for a late 2014 release.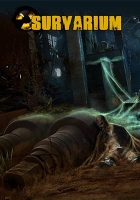 Survarium is a free-to-play MMOFPS with role-playing elements developed by Vostok Games for Microsoft Windows. Based on the new Vostok Engine technology, the game environment is set somewhere in the future, around the year 2026, in an apocalyptic world.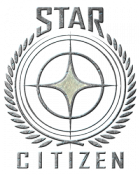 Star Citizen is an upcoming crowdfunded space simulation game currently in development by Chris Roberts and his newly founded company Cloud Imperium Games Corporation. It is due to release on Windows PC in 2015.
The game takes place in a permanent universe which contains a hybrid of single player and multiplayer gameplay. You play as a citizen of a highly futuristic universe, and can choose from a range of professions and activities within that universe, which often involve spaceships.

EverQuest Next is a massively multiplayer online role-playing game (MMORPG), and the next entry in the EverQuest franchise, being developed by Sony Online Entertainment. While no release date has been mentioned, the game is very likely to be released on Microsoft Windows (no other platforms were talked about) sometime in 2014. The game will utilize the Forgelight Engine, emphasizing more realistic game characters, as well as lighting effects.
EQ Next takes place in a parallel timeline, in Norrath, and is not directly related to previous entries in the EverQuest franchise. There will be familiar places and names, but the game will have its own lore. The game will feature fully destructible environments, thanks to using a voxel graphics style, as well as an improved AI system that allows enemies to adapt to situations and learn from them.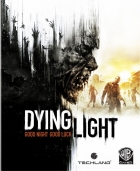 Dying Light is a first-person action, survival horror game that is being developed by Techland and is due to be published by Warner Bros. Interactive Entertainment in January, 2015, for the PC, PlayStation 3, PlayStation 4, Xbox 360 and Xbox One.
The game will feature a vast and dynamic open world infested with zombies that is traversed using free-flowing mechanics. Dying Light also includes a complete day-night cycle, which will have a large impact on the gameplay and weapon crafting system.
Share this list with others