Transistor is an upcoming action game being developed by Supergiant Games, the creators of Bastion. In some ways Transistor is a spiritual sequel to Bastion, featuring a similar stylistic approach to world design and gameplay.
Transistor follows a character called Red who is hunted by five assassins when she finds a powerful weapon called Transistor.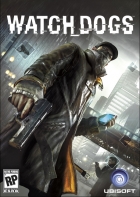 Watch Dogs is an upcoming third person open world action-adventure video game. It is being developed by Ubisoft Montreal with the help of Ubisoft Reflections and Ubisoft Romania for the PlayStation 3, Xbox 360, Microsoft Windows, Wii U, PlayStation 4 and Xbox One.
On August 14, 2003, a man named Raymond Kenney shut out the lights in the entire North East of America. Ten years later, that incident has led to whole cities being run by supercomputers known as "CtOS" (Central Operating Systems), which are in turn run by private companies. Your personal data is now a commodity that can be accessed and used however these companies see fit. Watch Dogs follows Aiden Pearce, a highly skilled hacker who is part of a group of individuals known as "Watch_Dogs", an antihero group who use their technological abilities to achieve their goals.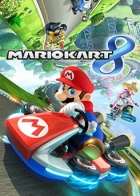 Mario Kart 8 is the eighth entry in the Mario Kart series of games, developed by Nintendo EAD and released exclusively on the Wii U. This will be the first installment of the series featured on an 8th-generation main console and supports up to four-player kart racing.
Mario Kart 8 follows the gameplay of the rest of the Mario Kart series, with up to four players racing against CPU players to pass the finish line first on a variety of courses. The game features a variety of weapons, which players are encouraged to collect and use against other characters in order to achieve victory. The game strongly draws from the significant changes added in Mario Kart 7, and also adds in new features such as gravity-switching.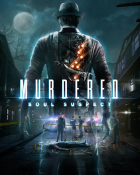 Murdered: Soul Suspect is an action-adventure game developed by Airtight Games and released on Microsoft Windows, PlayStation 3, and Xbox 360. It will be published by Square Enix and is set to be released sometime in 2014.
When Ronan O'Connor, a detective with a checkered past, gets caught up in a burglary, his life is brought to an untimely end by a brutal and relentless killer. Shocked to find himself in the afterlife, his only escape from the limbo world of 'Dusk' is to uncover the truth behind his killer, track him down and bring him to justice using new-found supernatural abilities.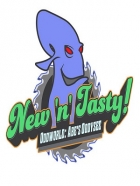 Oddworld: Abe's Oddysee New N' Tasty is an upcoming, full-fledged remake of the Playstation One puzzle-platformer Oddworld: Abe's Oddysee.
Being developed by Just Add Water (JAW) in collaboration with Oddworld Inhabitants, New N' Tasty shall see the Oddworld universe realised in stunning high definition for the first time across a range of platforms including the Playstation 3, Xbox 360, Playstation Vita and PC.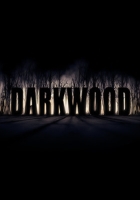 Darkwood is an open-world survival horror game development by Acid Wizard Studio for Microsoft Windows, Mac OS and Linux. Featureing RPG and rogue-like elements, with intense combat and a eerie atmosphere, it has features in common with games like Project Zomboid, Don't Starve and Teleglitch and is inspired by the works of David Lynch.
The game takes place in a mysterious forest somewhere in an an alternate reality eastern europe, some time at the end of the 20th century. You have no recollection of how you got here, and don't really know if you're inside some sort of a nightmare or are losing your sanity, but something is terribly wrong with almost everyone and every thing around you. Your only friend is an orphan child who knows something about your past..
Share this list with others