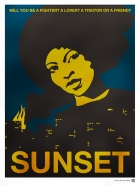 Sunset is an adventure game developed by Tale of Tales and released on Linux, Mac OS, Microsoft Windows. Sunset is a first-person exploration of a single penthouse apartment in a fictional tropical republic suffering under an oppressive regime. Set in the early 1970's, the player, a housekeeper, visits week- by- week and slowly discovers the role of the apartment's eccentric occupant in the civil war — and her own role in his life — as the city erupts around them.

The Walking Dead: No Man's Land is an action game developed by Next Gen Games and released on Android, iOS. The game will allow players to experience the world of the iconic show through gameplay exclusively developed for smartphones and tablet devices. The game will feature themes familiar to the TV series, where characters fight for survival in a post-apocalyptic, walker-infested world. A recurring theme of choosing the right survival strategy and making the most human choices possible is at the heart of the first-of-its-kind game.The game launch will coincide with the mid-season premiere of The Walking Dead Season 5 early next year.

Hellraid is a first-person cooperative slasher being developed and due to be published by Techland for Microsoft Windows, PlayStation 4, and Xbox One. A unique mix of melee, magic and ranged combat, Hellraid can be played both in single-player and 2-4 player co-op.
You join a group of fierce combatants trying to stop the demonic invasion and close the gates of Hell in the thrilling Story Mode. Master the levels, collect points, and climb up leaderboards in the highly replayable and challenging Mission Mode, or fight for your survival against hordes of enemies in the nightmarishly hard Arena Mode.

EverQuest Next is a massively multiplayer online role-playing game (MMORPG), and the next entry in the EverQuest franchise, being developed by Sony Online Entertainment. While no release date has been mentioned, the game is very likely to be released on Microsoft Windows (no other platforms were talked about) sometime in 2014. The game will utilize the Forgelight Engine, emphasizing more realistic game characters, as well as lighting effects.
EQ Next takes place in a parallel timeline, in Norrath, and is not directly related to previous entries in the EverQuest franchise. There will be familiar places and names, but the game will have its own lore. The game will feature fully destructible environments, thanks to using a voxel graphics style, as well as an improved AI system that allows enemies to adapt to situations and learn from them.

Cyberpunk 2077 is a role-playing style game, based on the Cyberpunk line of tabletop games. Developed by CD Projekt Red Studio, the creator of Cyberpunk, Mike Pondsmith, has been brought in to work side by side with developers on the project. The game will be some form of open world RPG with a class system and style similar to that of the pen and paper game. The goal is to create a Cyberpunk game set in the far future where cybernetic enhancements have become commonplace and society is degrading.
Full platforms and release dates have yet been announced, although the developers have said that the earliest release date we can expect for the game is sometime in 2015, and the platform list is widely expected to include as a minimum the PlayStation 4 and PC.

No Man's Sky is a procedurally generated open world space exploration game being developed and due to be published by Hello Games for Windows PC and PlayStation 4.
No Man's Sky allows players to explore an entirely procedurally generated universe as they like, featuring unique worlds to explore filled with their own flora and fauna, as well as space and land-based combat.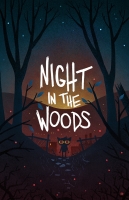 Night in the Woods is an adventure game being developed by Infinite Fall for Microsoft Windows, PlayStation 4, Mac OS and Linux. The game is said to be more about exploration and the story, concentrating on the characters, although there will still be some platforming.
Players take on the role of Mae, a feline who likes to run around with her friends, break stuff and hang on to a life of aggressive aimlessness. Having just dropped out of college, Mae returns to town and finds out that her beautiful town is not the same anymore. She, herself, suffers some unexplained changes, that give her strange abilities to access a new place of the neighborhood, that didn't exist before. Soon, shee finds out that it should be something in the woods, something that affects her entire life.

Torment: Tides of Numenera is a story-driven RPG being developed by inXile Entertainment for Microsoft Windows, Linux, and Mac OS X. Funded through Kickstarter, the game exceeded its goal of $900,000 and earned a total of $4,188,927 by April 5, 2013.
Torment: Tides of Numenera is set in the fictional world of Numenera, a setting created by the author Monte Cook, and is a spiritual sequel to the highly acclaimed Planescape: Torment.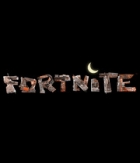 Fortnite is an upcoming open world/sandbox game being developed and due to be published by Epic Games for Windows PC in 2015.
Fortnite is centred on scavenging and building defences by day in order to effectively fight of creatures of the night when the sun sets.
Total Football Manager is a sports game developed by Europress.

The Witness is a game currently in development at Number None Inc., the studio established by Braid creator Jonathan Blow, for the PlayStation 4, PC, and iOS. The game is designed to be an open world puzzle game. The goal is to set the player on an island with things to do that take no more than 20 seconds of travel to reach. The developers have attempted to create a tight user experience by cutting out anything that isn't necessary but the game is still expected to be around 25 hours in length.
Share this list with others