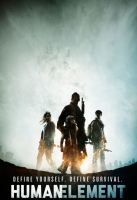 Human Element is a survival game being developed by Robotoki. The game takes place 35 years after an event that caused a widespread zombie outbreak. While there are zombies in the game, they are relatively weak and non-threatening. The major threats then are the fear of zombies and other people. For this reason, you need to beware the "Human Element".
The game will make use of a couple of innovative ideas such as allowing you to "scavenge" real world shops and buildings on the go by using a mobile device which will link back to your console or PC experience. This allows you to effect your game world no matter what you are doing. It also has a "difficulty system" that uses responsibility in place of adjusting enemy AI or endurance. You can play alone or (if you choose) be responsible for another adult or child. In doing so, you make it more difficult to survive.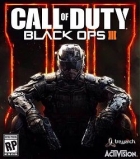 Call of Duty: Black Ops 3 is a first person shooter developed by Treyarch and published by Activision for Xbox One, PlayStation 4 and Windows PC.
Call of Duty: Black Ops 3 deploys players into a dark, twisted future where a new breed of Black Ops soldiers emerges and the lines are blurred between our own humanity and the technology we created to stay ahead, in a world where cutting-edge military robotics define warfare.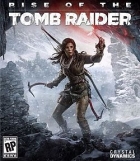 Rise of the Tomb Raider is an action-adventure game which is being developed by Crystal Dynamics and is due to be published by Square Enix in 2015 for Xbox 360 and Xbox One. Releases on additional platforms, including PlayStation 4 and Windows PC, are expected in 2016.
A follow-up to the series reboot, Tomb Raider, Lara Croft's adventure continues where it left off with Lara now threatened by a shadow organization intent on killing her for what she knows. To unravel the mystery of a Lost City, Lara must use her survival skills and wits, learn to trust new friends, and ultimately accept her destiny as the Tomb Raider.
Share this list with others