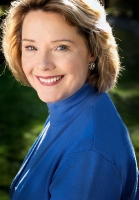 Ellen McLain is an American opera singer and voice actress. In the realm of video games she is most famous for being the voice of the antagonist GLaDOS in the Portal series. She has also performed voice work for characters in Dota 2, Team Fortress 2, and Half Life 2.
Ellen McLain is married to fellow voice actor John Patrick Lowrie who encouraged her to audition for her very first video game role in Valve's Half Life 2.
Ellen McLain Brainwaves
15th August, 1 replies

According to a voice actor at Valve, Half-Life 3 isn't being developed yet. And it's not just any voice...
Share Ellen McLain with others