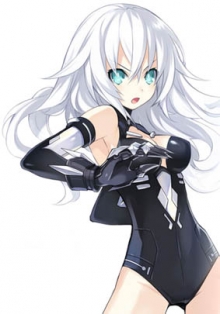 As Black Heart, Noire goes from being polite and calm tempered to tough and competitive. She openly states rude or sarcastic comments, usually with a small smirk, especially about the other Goddesses.
While she doesn't want to back down from the fight with the Goddesses, she admitted that theywere only wasting their time berating each other.
She frequently wishes to fight White Heart, since her behavior gets on Black Heart's nerves.