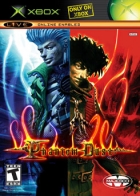 Phantom Dust is a pseudo-card-based action game developed by Microsoft Studios and released on Xbox. The game has players construct Arsenals from their acquired skills and then use them to battle against other players.
In Earth's far future, the surface has become a uninhabitable dust-ridden wasteland, forcing the remains of humanity to take shelter underground. The gifted, known as Espers, have the ability to control the dust and survive the surface for limited periods. No one remembers how the Earth become this way, but when two men are found answers begin to surface.
Phantom Dust Brainwaves
13th April, 0 replies

At E3 last year Microsoft announced that a reboot of the original Xbox game Phantom Dust was being developed...

18th February, 1 replies

Darkside Games, the developer of the upcoming Phantom Dust reboot for Xbox One, has been shut down following...
Share Phantom Dust with others