Character Selection
As a party game, the game is all about who is going to play what character. The Croods are a unique and fun family with plenty of fun choices when selecting who you want to play. There is a total of 8 characters: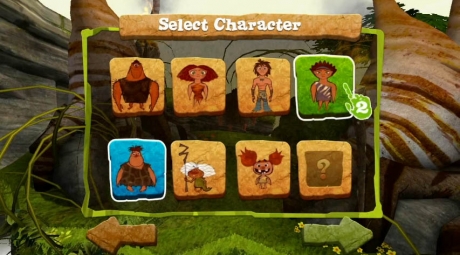 Game Modes
Trailblazer Mode
The Trailblazer mode is a classic race to the finish, with the first to pass the finish line winning. The path is not easy though, with obstacles that are ready to cause the Croods to fall flat on their face.
Hunter & Gatherer
Choosing from a number or rounds or a time limit, the players take part in a bunch of mini-games as they try to collect the most eggs. Depending on what place each person finishes in will determine the number of eggs they gain.
With over 30 unique mini-games there should be plenty of variety for all you and your friends and family.