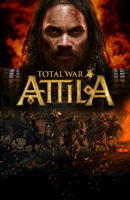 Total War: Attila is a strategy games developed by The Creative Assembly and published by Sega for Windows PC, Mac, and Linux.
An entry in the Total War series that is set in 395 AD, Total War: Attila puts players in control of the Western Roman Empire; a hugely bloated empire that's completely impossible to hold. With threats from all sides and their forces spread thin, players will be forced to retreat and lose provinces before they can regain the strength needed to fight back.
Total War: Attila Brainwaves
24th November, 0 replies

Total War: Attila will release on February 17th, 2015 worldwide, both digitally and at retail. The pre-order...
Share Total War: Attila with others