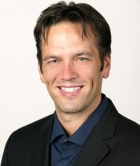 Phil Spencer is the current head of Microsoft's Xbox Division, including Microsoft Studios.
Spencer has worked for Microsoft since 1988 and quickly became a manager at the firm. He became general manager of Microsoft Studios in 1998, before going on to become corporate vice president of Microsoft Studios a year later.
Phil Spencer Brainwaves
9th April, 0 replies

Phil Spencer, Microsoft's Head of Xbox, was interviewed by Edge in the latest edition of its magazine....
Share Phil Spencer with others