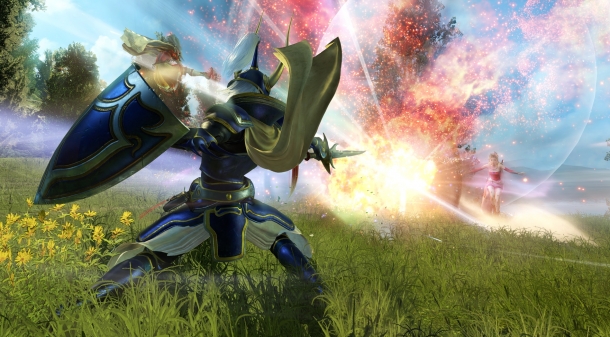 Square Enix has revealed that Team Ninja is developing its Dissidia Final Fantasy arcade title, under the leadership of Takeo Kujiraoka (Dissida, Dissidia 012).

The game is being made using the PlayStation 4's core system technology, which makes a PlayStation 4 release for the game almost certain, although Square Enix has stated that a PS4 version will not appear until at least a year after the launch of the arcade version.

The game will feature over 50 characters, alternative character costumes, as well as continuous updates which will include new stages, music, characters, and balance changes.