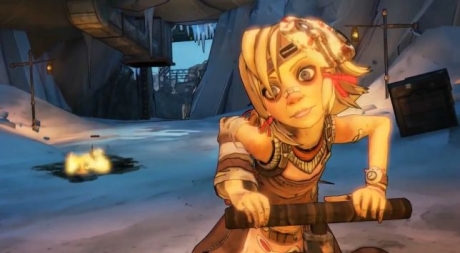 Borderlands 2 has some of the most enjoyable writing of a game released this generation, thanks to lead writer Anthony Burch (Hey Ash, Whatcha Playin'?). Recently, however, a number of players on Twitter have responded negatively to the character "Tiny Tina", criticizing her use of "stereotypical low-class black lingo" as racist.

Tiny Tina, who is a white character, is a thirteen-year old explosives expert who uses terms such as "crunk" and "badonkadonk" in her dialogue. According to Twitter users, this depiction is racist.

Anthony Burch, while arguing that he does not consider the use of the language inherently racist in itself, conceded that he would consider changing Tiny Tina's dialogue in future expansions of the game if it upset enough people.
Trending Articles
5th November

Fallout: Shadow of Boston and Fallout: The Ultimate Collection trademarks have been filed at the German patent office. The Office for Harmonization in...

6th January

When it comes to video games with deep stories, huge open worlds, and complex battle systems, nothing comes close to the RPG. Few genres are more diverse...

16th October

Pokemon X & Y released worldwide on Saturday to the joy of millions - 4 million of whom purchased the game within the first two days. However, some of...

21st September

Gamers have found a new player vs player playlist and a new planet buried in Destiny's source code. The playlist is called Tales of Osiris and will take...

30th October

Download Link: http://www.fileworld.info/outil-triche/telecharger-geometry-dash-outil-de-piratage-android-ios-comment-pirater-geometry-dash-triche/ Hello...