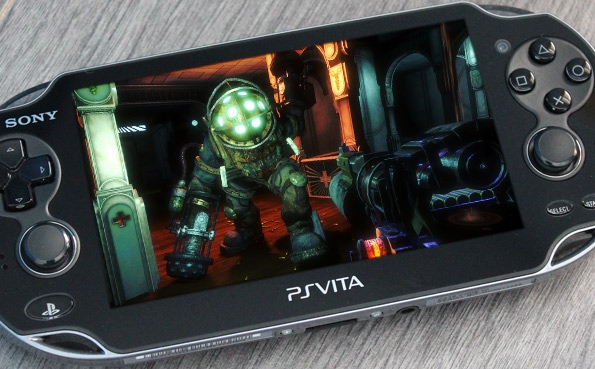 Remember way back in 2011 when BioShock creator Ken Levine said he and Irrational Games were making a new BioShock for PlayStation Vita? Well, it's still on their minds, but getting it off the ground has apparently proven difficult.

In a recent set of messages posted on Twitter, Levine revealed that he had recently talked to both 2K Games and Sony about a Vita iteration of BioShock, but that neither company had yet signed off on the project.

RT @jamwa: @IGLevine What's going on with the Vita project? --I talked to both Sony and 2k about it yesterday. Trying to make a match.
— Ken Levine (@IGLevine) July 13, 2013

RT @danorganplayer: @IGLevine Vita project.. When you say trying to make a match?! Whatcha mean? -Trying to get the 2 companies to sign off.
— Ken Levine (@IGLevine) July 13, 2013

So it sounds like the only thing standing between BioShock and the PlayStation Vita are publishers willing to commit to it. Levine's current projects include working on new DLC for BioShock Infinite, as well as writing the script for the Hollywood remake of the film Logan's Run.