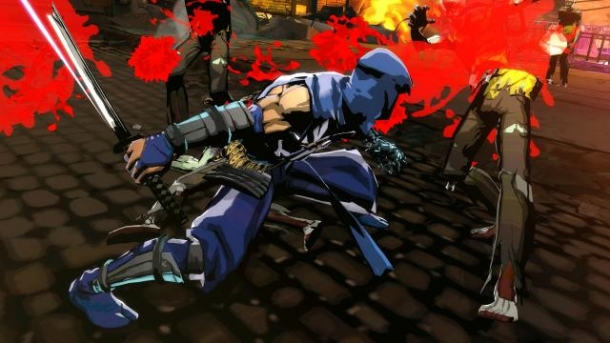 Yaiba Ninja Gaiden Z took over this past weekend's New York Comic Con in spectacular fashion. Not only did the PR team participate in a Zombie Crawl in Times Square but they also provided a hands-on opportunity with the game at various events throughout the weekend.

The demo is preceded by an opening cinematic taking place 2 years prior to the start of the game. It shows the ninja Yaiba crossing swords with Ninja Gaiden's main hero Ryu Hyabusa in a bamboo grove. The battle between the two is fast and furious but the end result leaves Yaiba nearly decapitated and missing one arm. When he reappears at the start of the game he is now a cyborg with a mechanical arm and glowing red eye. The demo does not give any explanation for the horde of zombies he then encounters but thus far the story seems intriguing nonetheless...

To read the full preview check out the link below.
Related Brainwaves
19th December

Team Ninja's Yosuke Hayashi has confirmed that the developer is working on a Ninja Gaiden sequel during a discussion with legendary developer Keiji Inafune,...