Starcraft is a real-time sci-fi strategy series featuring the war between 3 relentless races: the Terrans, the Zerg and the Protoss. You take control of one of these races and lead it through the marvelous storyline created by Blizzard's producers Chris Metzen and James Phinney.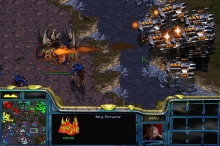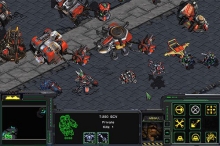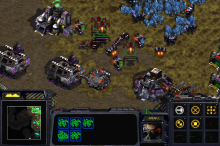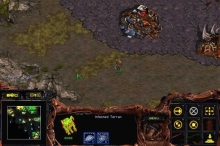 Interface
The game has a rather simple interface, featuring several UI elements in the top and the bottom of the screen and the battlefield in the rest of the screen area. On the top of the screen the user can check upon the available minerals, vespene gas and available supply.
On the bottom of the UI, left side of the screen you have the mini-map, a great way to navigate the battlefield. Next, there's the unit information panel, the portrait and the action menu.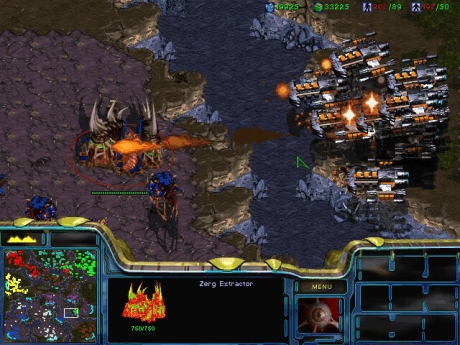 Your Goal
Whether you are playing the campaign, a game against the AI or online versus other players, you take control of one of the three races (Terrans, Zerg, Protoss) and start gathering minerals, building a base and an army then removing the enemy from the map by destroying all its structures. You will face the enemy units so you need a good army and a sense of strategy to succeed.