HarmoKnight takes place in a musical world called Harmonia which is under attack from the evil 'Noizoids', who are led by Gargan.
The game puts you in the shoes of a young protagonist called Tempo, who must defeat Gargan's minions and rescue Harmonia's princess.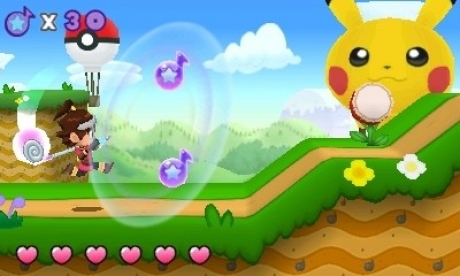 Some levels in the game are Pokemon-themed, and also feature music and sound effects from the Pokemon franchise; a nod to the franchise which Game Freak is famous for.