Game Modes
GM Connected
GM Connected allows the player to become a General Manager of a NHL team and compete with 29 other human controlled NHL teams to become first in your league over the course of a season.
Live the Life Mode
This enable you to simulate a real hockey career. When you start, you are given 3 options:
Create your own player and start in the CHL or NHL
Play as a current CHL player
Play as a current NHL player
Play as a NHL Legend.
The mode enables you to start as a CHL player, then rise to become a NHL legend! A great game mode for you of if you've always dreamt of being an NHL player!
Hockey Ultimate Team & EA SPORTS Hockey League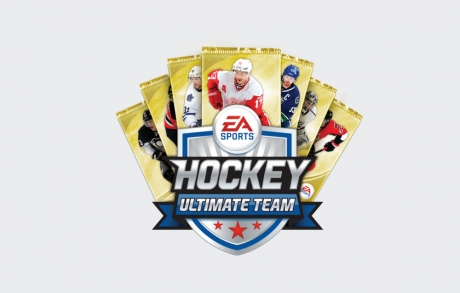 This online service has players create their team from scratch and compete against other teams across multiple seasons. Players must win games to advance to the next division, while falling short will result in a team being bumped down.
The best part is that you can join a bid to get the player you've always dreamed of or start an auction yourself to make some coins to create your ultimate team!
NHL 94 Anniversary Mode
This brings throwback soundtracks to the game, the player indicator is now a star under the player, sniping, classic button controls, retro presentations, and no rules (no icing, offsides or even penalties, yes, no penalties).
Fights with the Enforcer Engine
In NHL 13, when a fight breaks down, everyone disappears and it's only you and you fighting partner. Now in NHL 14, both teams will be watching the fight and paring off, jostling at each other. The improved Enforcer Engine brings fighting to NHL 14 like never before. Fight Night Technology gives the option to fight in a 3rd person view, so you can see all the action on the ice.
Refs will monitor fights and your player will get real life damage. This means, if you get punched in the eye, you will get a black eye and it will stay there for the whole game.
Fights are electrifying with User Controlled Post-Fight Celebrations, allowing you to chose how your player will react to winning a fight.
Collision Physics
FIFA's critically-acclaimed Player Impact Engine introduces bigger, more thrilling hits, and truer-to-life collisions.
Size Does Matter
The new feature of collision physics effects the outcome of the collisions, focusing on size and strength mattering more. Larger characters can tug down a smaller player with ease, but if a small player is trying to pull down a big player, it will be very hard. Impacting a smaller character will result in the smaller being pummeled, while smaller characters will have to choose how they approach larger characters carefully.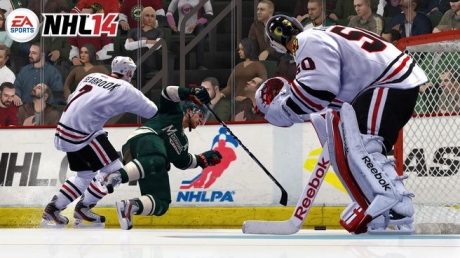 True Performance Skating
With over 1,000 new skating animations, the updated True Performance Skating brings improved acceleration, explosive first-strides, quicker pivots and enhanced lateral skating, resulting in a better overall skating experience.
Lateral strafing allows the skater to move laterally across the ice while still facing towards the puck carrier, allowing for better defensive maneuvers. Quicker pivots allows the player to feel more responsive when they are skating at full speed and allows for quicker reaction speeds.
One Touch Dekes
This feature brings more creativity to dekes. Now you can do quicker, more reactive dekes, or inuitive combination dekes, allowing for more moves than ever before! But, if you get too fancy with the wrong player (a player with poor puck handling for example), you will easily lose the puck.
The new deking system is controlled much easier than before, with only the left stick and a button press.