Samurai Siege is a strategy game that uses similar gameplay from games like Clash of Clans. Lead an army of Samurai, Ninjas, and fantastic monsters of the East to glory by building a village into a mighty stronghold and fighting against other players.
Campaign
Campaign is the single player portion of the game. It takes place on the world map and allows the player to unlock troops, defense buildings and other buildings, such as the Blacksmith. Players can also gain resources from beating each mission, such as Jade Coins and Essence, with some rarer missions awarding significant numbers of diamonds.
Building Up Your Village
The main aim of Samurai Siege is to oversee your own development of a village, including its resources and samurai troops, all of which go into a larger war effort.
Coins are vital for building your town's defenses, as well as some buildings that produce resources. You win coins through battle, and your village's market can generate them as well.
Coins generated by the Market are held in the Coin Vault. Spoils of war end up here, too. The higher the Vault's level, the more money it can store.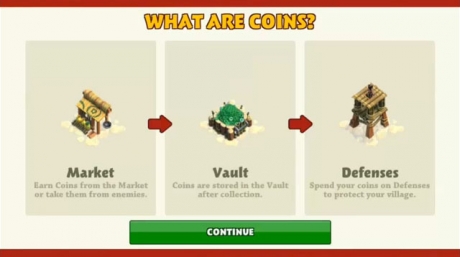 Essence slowly accumulates in the Essence Well and is stored in the Essence Storage. Essence is necessary for training troops. Each soldier type requires differing amounts of essence.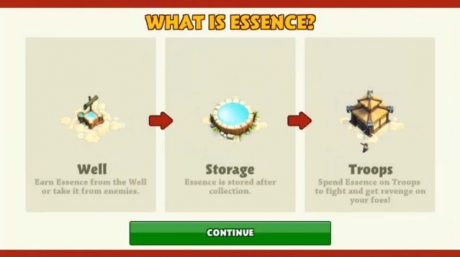 Other buildings in the village are used to defend the village, train troops, or generate money and essence. These will be needed to protect the village from other players and help you level up to the point where you can defeat other players defenses.
Castle - The castle is you headquarters, if defeated you will automatically lose a battle. In addition, upgrading your castle will unlock new buildings.
Dojo - The dojo lets you queue up and train warriors. When a warrior is trained, he or she waits in the practice yard until he or she is deployed.
Practice Yard - When your troops exit the dojo, they head for the training yard. The higher your yard's level, the more warriors it can hold.
Defensive Structures - Defensive structures like walls, cannons, and archer towers are gradually unlocked as you defeat enemies. They're what stand between you and destruction when the enemy comes knocking.
Upgrading Buildings
Upgrading your buildings is essential in Samurai Seige, as it makes the buildings stronger and also improves the storage capability (where applicable). Upgrades are specifically important when it comes to defensive buildings (archer tower, castle, etc) as these are the only buildings standing between you and the enemy. Each building upgrade takes a certain amount of coins and time, though this can be ignored by using diamonds.
Diamonds are a premium currency in Samurai Siege that allow you to ignore wait times. The easiest way to gain more is to purchase them through the store. They can also be earned for free if you don't mind waiting. Additional diamonds are available on the world map by completing the campaign.
Attacking Ninja Villages
From the world map you can select a campaign battle that will involve attacking ninja villages. After a quick overview of the village you can deploy troops by selecting your desired unit from the bottom of the screen and then tapping anywhere outside the town's red line.
Multiplayer
Multiplayer battles are where the majority of gameplay occurs in Samurai Siege. For a coin fee, which increases as your castle level goes up, a player will be matched up against a random, similar level player who is not online and does not have an active shield at that time.
The player has 30 seconds to either accept that matchup or pay again to pull up another random opponent. The attacker then has three minutes from the time the battle starts to do as much damage as possible. Any troops used in the battle will be lost, whether or not they survive the battle.
Defending Your Village
When your village is attacked and you sustain enough damage you will receive a shield to prevent further attacks, for a short period of time. The table below outlines the possible shields and the cost of each.
| Shield | Currency | Amount | Cooldown |
| --- | --- | --- | --- |
| 1h | Essence | 1,000 | 24h |
| 1d | Diamonds | 200 | 7d |
| 3d | Diamonds | 400 | 14d |
| 7d | Diamonds | 1,000 | 30d |
Alliances
Alliances let you communicate with fellow guild members and collect more diamonds, coins, and essence. Teams can also fight one another for recognition on the game's leaderboards. Try joining an alliance by choosing "Join an Alliance!" from the left side of the screen.
Loot
When you destroy an enemy castle in a Multiplayer battle you will receive either an attack or defense item. There are six of each type:
| Attack Items | Defense Items |
| --- | --- |
| Giant Hammer | Explosive Orb |
| Ceremonial Ram | Samurai Helmet |
| Commander's Katana | Dragon Helm |
| Ninja Daggers | Arm Guards |
| Powder Keg | Shield |
| Spiked Club | Suit of Armor |
These can be accessed through the Loot submenu and traded in for a bonus (Mercernary Camp / Cannon of Doom).