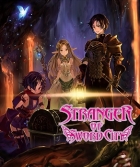 Stranger of Sword City also known as Stranger of the Village of the Sword, and originally titled The Stranger in Alda is an upcoming role-playing video game developed by Experience, developer of Demon Gaze, for Microsoft Windows, Xbox 360, and PlayStation Vita.
The Xbox 360 and Vita versions have different subtitles: the 360 and Windows version is known as Stranger of Sword City: White Palace, whilst the Vita version is subtitled Stranger of Sword City: Black Palace. The Xbox version will retail in Japan on June 5, 2014; the release date for the Vita version is still unknown. The game is currently planned to be released in Japan only.
Stranger of Sword City Brainwaves
11th April, 1 replies

Dungeon crawlers aren't a genre that are exactly well-known, although attempts by many publishers and...
Share Stranger of Sword City with others