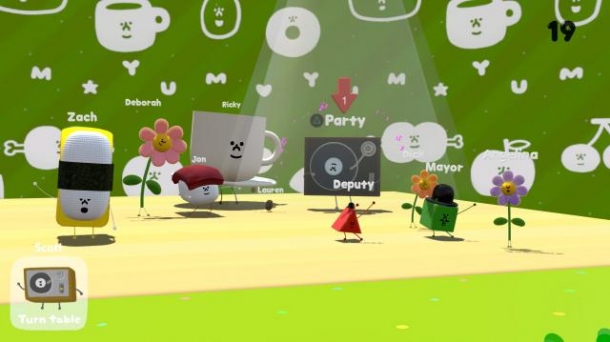 Debut gameplay footage for Wattam has surfaced, courtesy of All Games Beta.

Wattam is the upcoming game from Katamari Damacy and Noby Noby Boy creator Keita Takahashi, and was announced for the PlayStation 4 late last year.
Related Brainwaves
12th June

Today we got an official look at the first gameplay footage for Wattam. Wattam is Keita Takahashi's (Katamri series, Noby Noby Boy) newest game for the...
Trending Articles
4th February

Borderlands 2 has some of the most enjoyable writing of a game released this generation, thanks to lead writer Anthony Burch (Hey Ash, Whatcha Playin'?)....

16th October

Pokemon X & Y released worldwide on Saturday to the joy of millions - 4 million of whom purchased the game within the first two days. However, some of...

21st September

Gamers have found a new player vs player playlist and a new planet buried in Destiny's source code. The playlist is called Tales of Osiris and will take...

9th March

Well the reviews are out and the new Tomb Raider seems to be the rare successful reboot. However poor Lara can't seem to catch a break. There is a game...

21st January

As we promised during the weekend in the next weeks we will unveil Durango and Orbis. All the technical info you want to know about the next generation...