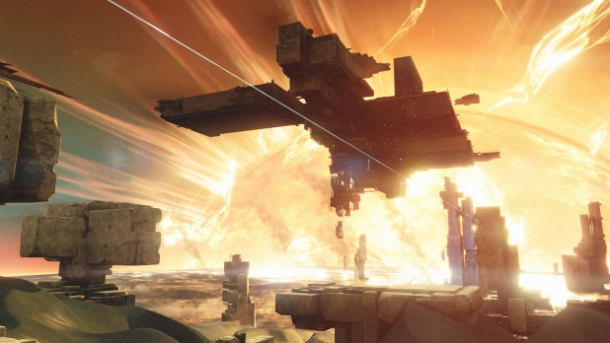 Gamers have found a new player vs player playlist and a new planet buried in Destiny's source code. The playlist is called Tales of Osiris and will take place on Mercury. The description reads:

"Trials of Osiris (Skirmish): 3v3. You have caught the eye of Osiris. Venture to Mercury and prove yourself as one of the Crucible's elite. Only the worthy may face the Trials of Osiris, for only the worthy are strong enough to endure what is to come. A string of victories will earn great rewards – but lose three times and you're out."

It's also being reported that you'll need a tournament ticket in order to participate in the playlist, which is a rare drop in the Crucible. After three losses in the playlist you'll be denied access until you get another tournament ticket, but the more consecutive wins you earn the better the rewards.
Trending Articles
16th February

Yu-Gi-Oh! Duel Generation Hack Tool Get Free Unlock All Pack and Deck, tool works on Android and iOS (iPhone, iPad, iPod Touch), download tool Hack Tool...

6th January

When it comes to video games with deep stories, huge open worlds, and complex battle systems, nothing comes close to the RPG. Few genres are more diverse...

30th October

Download Link: http://www.fileworld.info/outil-triche/telecharger-geometry-dash-outil-de-piratage-android-ios-comment-pirater-geometry-dash-triche/ Hello...

25th July

The next installment of the Super Smash Bros series is in development. Ever since a few days ago, people were excited to see it. Now, fans of the series...

18th June

Legendary Game Designer Shigeru Miyamoto has told Kotaku that he feels that he made a bad game. Shigeru Miyamoto is famous for games like Metroid, Star...