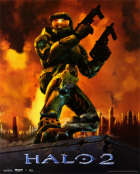 Halo 2 is a first-person shooter video game developed by Bungie Studios. Released for the Xbox video game console on November 9, 2004, the game is the second installment in the Halo franchise and the sequel to 2001's critically acclaimed Halo: Combat Evolved.
Halo 2 Brainwaves
21st January, 3 replies

In a post on the Halo Waypoint Blog, it was stated that"...we're sad to report that the service end-date...