The Basics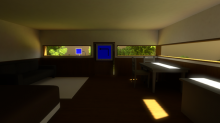 The Witness is a first-person adventure/puzzle game. Players must explore an uninhabited island, solving the puzzles they find in order to progress further into the game and uncover more of the island's locations.
At the start of the game you wake up in a room with little in the way of exposition. Your first task is to figure out how to unlock the door.
Adventure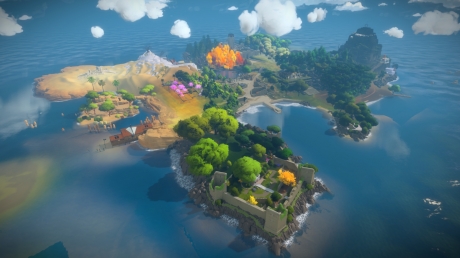 The gameplay in The Witness revolves around two core things: exploration and puzzles. You're encouraged to explore your surroundings and truly take them in. For example, you move at a very sedate pace, which gives you plenty of time to take in the surroundings.
Little in the way of tutorial or instruction is provided; instead, you're encouraged to explore the world and discover things for yourself. This extends to the puzzle elements, which you're encouraged to solve without aid.
Throughout the island there are also stations with audio recordings that provide background information for the setting.
Puzzles
The puzzles form the core gameplay of The Witness. In total there will be over 400 puzzles in the game, wildly varying in form. They start off relatively easy - a simple matter of guiding a light from the starting point to the end point of a panel - but eventually become extremely complex.
By completing these 'puzzle panels' you unlock more areas of the island and, in turn, more puzzles to complete.
The puzzles are divided into seven different groups. Each time you complete a group you will fire a laser at the highest peak on the island, eventually removing the force field that surrounds it.