The Basics
Fuel Overdose is a downloadable vehicle combat game that like other standard racers you select a character and compete in races against other ruthless racers. However, Overdose also features a fully fledged story mode, which introduces the characters in the game and expands on the concept of Downfall Day and the Race of Chaos.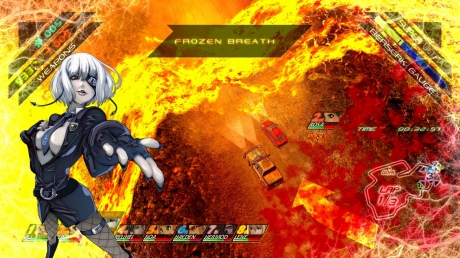 Racing
One of the greatest challenges in Fuel Overdose lays in the driving with chaos happening around you and navigating the destroyed cities. By choosing your vehicle carefully, based on your own unique driving style, you can drift your way out of trouble or speed up to win the top spot.
Action
The second of its three central gameplay elements is 'action' or combat. In the merciless races the weak of heart does not last long and a good racer cannot only rely on just good driving, but must also become an unforgiving killing machine. Not all racers will cross the finish line and an enemy gone is a step closer to victory.
The vast array of weapons at your disposal creates a race where no one is ever safe and the situation can drastically change in a split second.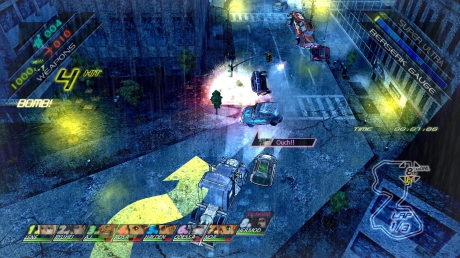 Tactical
Finally, the third key element involves effective use of tactics. Behind the first layer of violence there is a great dose of strategy. You must carefully select your pilot, your vehicle, manage your budget, invest in upgrades or in extra weapon stock or maybe in a wild card as you bet on race dangers.
You also have to be careful to assess the race track and your competition to make the most effective decisions.
Multiplayer
Fuel Overdose also features a multiplayer mode. In multiplayer up to eight people can battle against each other in standard races.