March 13, 2017 - Downfall Day
At the start of the 21st century global warming causes the appearance of a new pandemic, called Lilith. This disease infected almost the entire human population on Earth in just five weeks.
Although scientists quickly devised a vaccine against Lilith, the vaccine in question had dire addictive qualities. With the threat Lilith posed put behind it, the human race still faced the dire threat of vaccine addiction. As if that wasn't enough, a new threat appears from the sky, in what was called Downfall Day.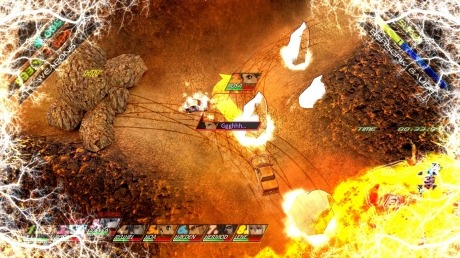 During the years that followed Downfall day, survivors started to search for vaccine at all costs and started an era of chaos. With society in shambles, small groups of people without any notions of country begin to assemble with the biggest being known as the Consortium. Taking control of the remaining vaccine stocks, the Consortium began to rule the world by imposing vaccine rationing.
Now, the only legal way for others to access vaccine is the "Race of Chaos", where every remaining group racers compete until death or victory.