The Basics
Army of Two: The Devil's Cartel is a third-person shooter, and so includes many standard features of the genre, including a cover system in which cover will be destructable, and a wealth of different weapons to choose from.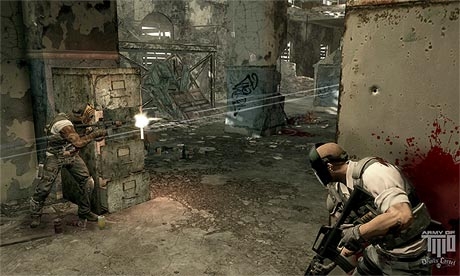 Pure Co-op
Like the other games in the Army of Two series, The Devil's Cartel places a heavy focus on cooperative gameplay - so-called 'Pure Co-op'.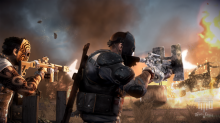 Unlike other games in the series, certain 'bro-op' gestures have been removed from the series, giving it a more authentic feel and allowing the gameplay to flow better. For example, players are no longer able to play rock, paper, scissors with one another.
However, players are encouraged to use tactics such as flanking and distracting enemies as a team in order to gain the upper hand. By performing these types of cooperative maneuvers players also build up for their Overkill ability.
Overkill Ability
The Overkill ability, when activated, will cause the player to become invincible and drastically increases their firepower for a brief amount of time.
Overkill also allows you to take out cover much more effectively. Thanks to the destructable environments enabled by the Frostbite 2 Engine, if your enemy takes cover and you activate Overkill you'll be able to shred through their cover.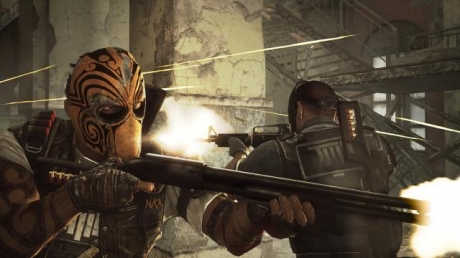 Upgrading & Customisation
A similar upgrade and customisation system to previous installments in the series will also make an appearance, although this time around it will be more advanced and intricate.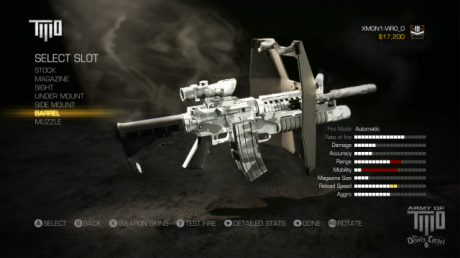 The following weapon parts can be customised:
Stock
Magazine
Sight
Under Mount
Side Mount
Barrel
Muzzle