Fantasia: Music Evolved is a Kinect-controlled music/rhythm game. Players take on the role of an apprentice to master sorcerer Yen Sid who creates worlds for you to affect and animate by moving in rhythm with the music.
By moving/dancing to the music, you not only begin to populate the worlds on screen, but also unlock additional gestures that changes the music. For example, certain gestures add a layer of brass, rock or orchestral music to the track.
Motion Gameplay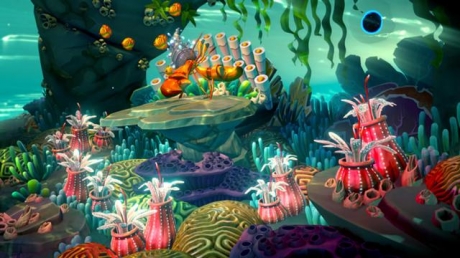 Unlike most motion-controlled rhythm games, which tend to grade players on their ability to mimic on-screen gestures and penalises you for not performing them correctly, Fantasia: Music Evolved will not score players on this basis; indeed, you cannot actually 'lose' the game (the Kinect's camera does show the player's silhouette on the screen but without the usual pressures to perform strict gestures).
Instead, you're rewarded based on length of play and encouraged to be creative. The gesture you use and how big the movement is will determine how the stage plays out, giving the player the freedom to choose how to play. As you play, you collect magical energy, which you can then use to unlock extras which can then be brought into other levels.
Track List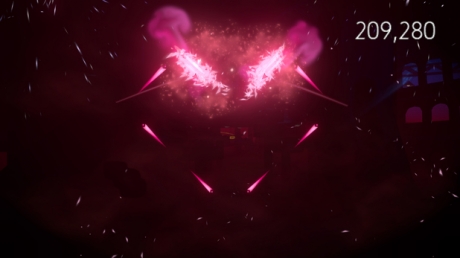 The game will feature songs from a wide range of genres, including rock, popular and even classical music, with 25 unique artists expected to feature in the final game.
Some tracks are level-specific (such as Kimbra's 'Settle Down' featuring in 'The Haven' level) and all of them will feature a number of different remixes (for example, Queen's 'Bohemian Rhapsody' includes an orchestral remix, an 80s metal remix, and the original song).
For a list of confirmed songs check out our dedicated Track List page.
Multiplayer
Fantasia: Music Evolved will include a two person multiplayer component.
You will also be able to save and share the mixes you create once you have completed a level.