The Kinect for the Xbox One is new and improved, as well as fully integrated into the system's OS and included with every new system out of the box. It will feature a 1080p camera, compared the VGA sensor on the original Kinect. In addition, the camera will be able to provide better tracking, thanks to its ability to process 2 gigabits of data per second.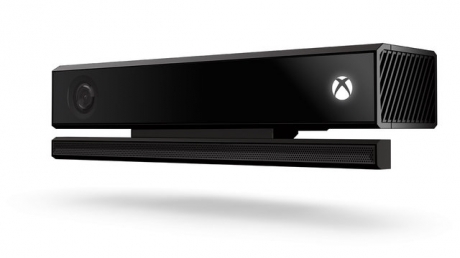 It will be able to track up to 6 skeletons at once, as well as track the heart rate of its users and gestures performed with the Xbox One controller. The microphone on the new Kinect will always be on, as it can be used to "awaken" the console when it's in sleep mode. The Kinect is not required to use the systemat all, such as navigating menus or turning it on, and can be unplugged if the user wants.
You will also be able to make commands with your voice via the Kinect sensor. For example, the Xbox One is in sleep mode and you want to turn it on. By saying "Xbox, turn on," the system will remove itself from sleep mode and turn on. In fact, a majority of the Xbox One's functions can be controlled by using voice commands.