Mad Max is an open world action/adventure game in which players take on the role of The Road Warrior Mad Max as he seeks to recover his stolen Interceptor vehicle. Along the way you'll engage in combat with various outlaws, both on foot and in vehicles.
Combat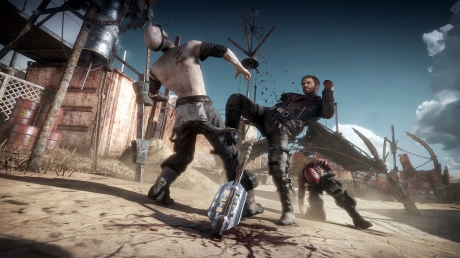 Mad Max heavily features both melee combat, gunplay, and vehicle combat. Max himself is a fearsome fighter, and can use melee attacks to kill most enemies.
There are also a variety of weapons to be found in the game that you can use in combat. The shotgun is Max's primary weapon of choice, but ammo is scarce for the shotgun and other guns found in the game, so for the most part you will use melee weapons.
Vehicle Combat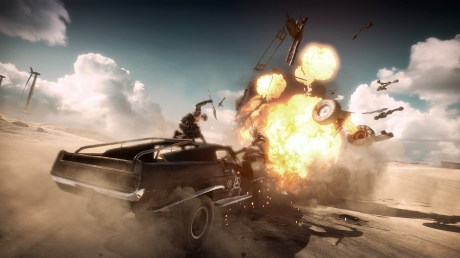 Staying true to its film roots, Mad Max will heavily feature vehicle combat. You can also shoot and drive simultaneously, with the game entering a slow motion mode to allow you to fire at enemies and switch targets.
Max has many weapons to use while on foot, but he also has one particularly dangerous weapon for his vehicle. This weapon is the harpoon, and can be used to do many things, such as remove armor from an enemy vehicle, as well as remove the enemy himself. It's not limited to combat, as the harpoon can be used to retrieve items as you're exploring or even help reach new places.
Crafting & Upgrades
The game will feature a crafting system, so you can craft new weapons and tools from the items you find in the game world.
You can also modify and upgrade your vehicle, known as the Magnum Opus, with the help of your mechanic friend Chum. Your vehicles engine, wheels, and bodywork can all be altered/upgraded to alter its speed, max speed, weight, combat capability and other attributes. Note that these modifications will impact the vehicle's weight, which directly affects the speed, so a heavily armored vehicle will be slow.
It is expected that you will be able to upgrade Max himself as well, in an RPG-like fashion.
Player Choice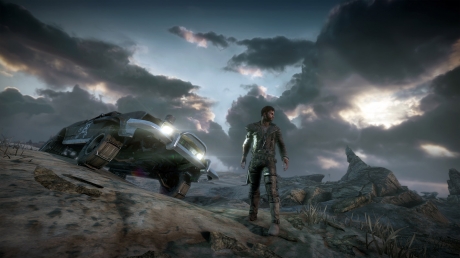 Players will be given choices as to how they approach the missions they find themselves given, navigating a large open world at their leisure.
You can approach objectives head-on in an aggressive manner, or more stealthily, achieving objectives more strategically.