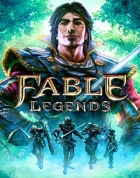 Fable Legends is a co-operative role-playing game developed by Lionhead Studios and published by Microsoft Studios exclusively for Xbox One. It is the fifth installment in the Fable series and the first in which players can join together to complete the campaign story.
Set several hundred years before the events of the first Fable game, Fable Legends takes you back to Fable's dark fairytale roots, to a time when Albion is young and full of raw magic. The Old Kingdom has fallen, and a wilder land grows out of the ruins, dangerous and ripe for adventure. Patchworks of primitive villages and towns huddle together in a sea of hostile wilderness.
Fable Legends Brainwaves
24th May, 1 replies

With E3 fast approaching, the excitement for gaming's largest showcase is definitely building amongst...

12th February, 0 replies

Lionhead studio head John Needham is moving the Fable series in a different direction with the upcoming...

30th January, 1 replies

A whole host of Xbox One leaks have been posted on NeoGAF today by a user called ntkrnl who apparently...
Share Fable Legends with others