Welcome to the Anomaly 2 Cheats and Codes and Tips page where our team of contributors will help you with a set of cheats, codes, hints, tips and unlockables.
If you are stuck on something specific and are unable to find any answers on our Anomaly 2 Cheats page then be sure to ask the Anamoly 2 Forum / Community for help and advice in the discussion box below and they will get back to you as soon as possible with an answer!
Tips and Strategies
Know your Stuff
When in a sticky situation you will want to switch from offensive to defensive, or whatever the situation requires. Familiarize yourself with what your unit are capable of so that you can switch without thinking too much.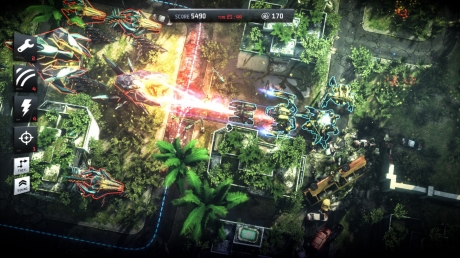 Similarly, going to the game's help menu will let you get a closer look at each unit and tower type in the game. Understanding each unit's strengths and weaknesses is key to beating the game on the harder difficulty setting.
Change the Route as Needed
If you run into difficulties along the line, remember that the route you originally lay out is changable by tapping on the route icon on the left-hand side of the screen to take a safer/shorter route. However, if you are doing well and fighting strong go a little deeper.
Of course, survival and destruction of the enemy is your main priority, but always try to make routes as efficient as they can be. The faster you clear the course the more bonus points for you.
Repairing Unit
To be the most efficient in the game ensure that you place your repair unit very carefully. Don't use plonk it anywhere, instead place it ahead of your convoy so that every unit passing through gets the maximum benefit.
You can also keep a lookout for tappable repair top-ups too. Don't forget to check the locations of enemies you have destroyed, as they often will drop a repair tools for you.
Update your Units
Don't forget to update your units as you make your way through a mission and pick up more cash. Lots of people forget to do it and it is easily done. You can upgrade your force by hitting the squad option and then tapping on individual fighters.
Change the Formation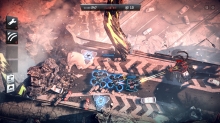 You can change the formation layout of your squad to move the damaged unit out of range. Tap the squad icon and then hold down on the unit to move it left and right in the line-up. This is useful when you are close to the end of a mission but you do not want to lose a medal due to casualities.
Decoys
While decoys are very useful for diverting the attention of powerful enemies from your units, do not lay them too early as they only last for a limited time. Once they are shot down they are gone – and you want to make sure your own army has had a good attack at the enemy before this happens.
EMP
The EMP ability is a powerful way of getting damaged units back to the finishing line, but as above it doesn't last forever. When exactly you place it will depend on the enemy's firing range. Make sure you place it just before your units come within range of the threat.