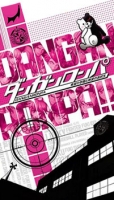 Danganronpa: Trigger Happy Havoc is a murder mystery visual novel initially developed by Spike for the PlayStation Portable in 2010, where it was only released in Japan. A Playstation Vita remake of the game was released in October of 2013 in Japan, with an international release in February of 2014, published by NIS America.
At the elite high school called Hope's Peak Academy, only people of the highest caliber in various fields are accepted. But every year the school accepts one average high school student, chosen by raffle. This year, Makoto Naegi is that chosen one and he is going to find out that his acceptance is not really a privilage, it's a curse as he finds himself trapped and the only way out is to get away with murder.
Danganronpa: Trigger Happy Havoc Brainwaves
2nd February, 0 replies

February is all about two things: championship pigskin and what you should buy your significant other....
Share Danganronpa: Trigger Happy Havoc with others
Danganronpa: Trigger Happy Havoc