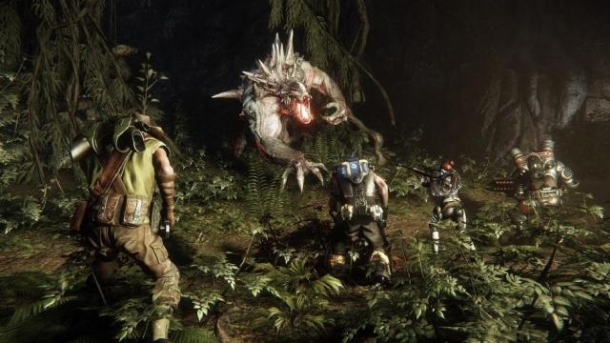 It looks as though Turtle Rock is teasing a reveal of either its newest game or new content for Evolve with a countdown timer over on the official Evolve website. The countdown is set to expire on July 7th and is accompanied with the hashtag #StageUp.

Evolve was originally released on the PC, Xbox One, and PlayStation 4 on February 10, 2015. Since then, it has received a variety of DLC including new characters and monsters, so this countdown could well be for more new DLC.

On the other hand it's also widely known that Turtle Rock is currently working on an unannounced brand new IP, although it seems unlikely that this would be revealed via the Evolve website rather than Turtle Rock's main website or a webpage created for the new IP.
Related Brainwaves
29th November

Sony recently announced lifetime shipment figures for the PlayStation 4 have surpassed 102.8 million units as of September 30, 2019. That puts shipment...

26th August

Despite the many post apocalyptic open-world games available today, I'm yet to play one inspired by kung-fu movies. Enter Experiment 101's Biomutant, a...
Trending Articles
16th October

Pokemon X & Y released worldwide on Saturday to the joy of millions - 4 million of whom purchased the game within the first two days. However, some of...

4th February

Borderlands 2 has some of the most enjoyable writing of a game released this generation, thanks to lead writer Anthony Burch (Hey Ash, Whatcha Playin'?)....

9th March

Well the reviews are out and the new Tomb Raider seems to be the rare successful reboot. However poor Lara can't seem to catch a break. There is a game...

21st September

Gamers have found a new player vs player playlist and a new planet buried in Destiny's source code. The playlist is called Tales of Osiris and will take...

25th July

The next installment of the Super Smash Bros series is in development. Ever since a few days ago, people were excited to see it. Now, fans of the series...