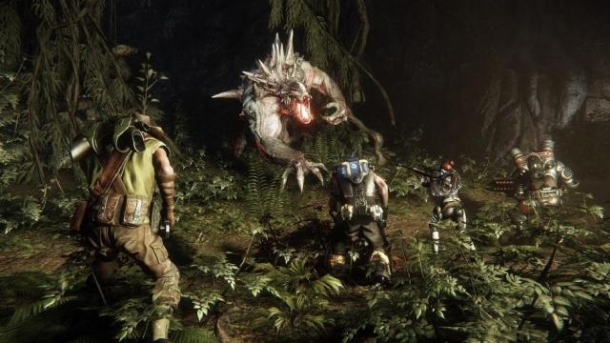 It looks as though Turtle Rock is teasing a reveal of either its newest game or new content for Evolve with a countdown timer over on the official Evolve website. The countdown is set to expire on July 7th and is accompanied with the hashtag #StageUp.

Evolve was originally released on the PC, Xbox One, and PlayStation 4 on February 10, 2015. Since then, it has received a variety of DLC including new characters and monsters, so this countdown could well be for more new DLC.

On the other hand it's also widely known that Turtle Rock is currently working on an unannounced brand new IP, although it seems unlikely that this would be revealed via the Evolve website rather than Turtle Rock's main website or a webpage created for the new IP.
Related Brainwaves
26th August

Despite the many post apocalyptic open-world games available today, I'm yet to play one inspired by kung-fu movies. Enter Experiment 101's Biomutant, a...
Trending Articles
2nd February

World Series Of Poker Hack can generate unlimited Chips and Cash. http://tricksgamesonline.com/2017/02/02/world-series-poker-hack-chips-generator/ http://tricksgamesonline.com/2017/02/02/world-series-poker-hack-chips-generator/ About...

29th September

Hey gamers we've a new online tool for you, this time is Farming Simulator 2017 Cd-key Generator. Render your own village: from growing to animal husbandry,...

4th February

Borderlands 2 has some of the most enjoyable writing of a game released this generation, thanks to lead writer Anthony Burch (Hey Ash, Whatcha Playin'?)....

15th November

With just 14 days to go before the 15th mainline entry in the Final Fantasy series - Final Fantasy XV - finally launches worldwide, we thought we'd take...

29th July

Blizzard's latest expansion for Hearthstone, One Night in Karazhan has received a fresh new trailer to go along with a release date announcement. Players...