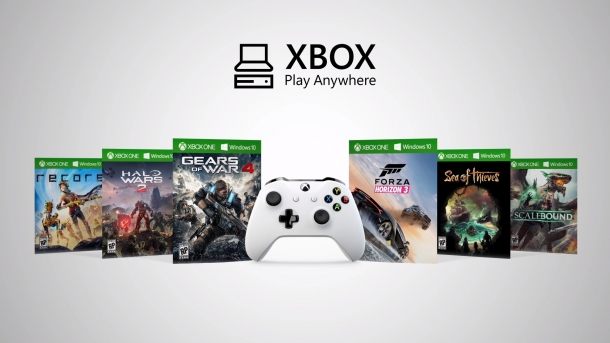 PC Gamer has spotted that Microsoft has changed its Xbox Play Anywhere description since the feature's announcement at E3.

Originally Microsoft announced that "Every new title published from Microsoft Studios will support Xbox Play Anywhere". Now, however, the statement reads "Every new title published from Microsoft Studios that we showed onstage at E3 this year will support Xbox Play Anywhere".

This small change could signal a change of outlook for Xbox Play Anywhere. By reducing the scope of the commitment to titles only shown off at this year's E3 it opens up the possibility for Microsoft to quietly shelve the concept or reduce its scope if it doesn't deliver in the way Microsoft hopes it will.
Trending Articles
25th July

The next installment of the Super Smash Bros series is in development. Ever since a few days ago, people were excited to see it. Now, fans of the series...

16th October

Pokemon X & Y released worldwide on Saturday to the joy of millions - 4 million of whom purchased the game within the first two days. However, some of...

16th February

Yu-Gi-Oh! Duel Generation Hack Tool Get Free Unlock All Pack and Deck, tool works on Android and iOS (iPhone, iPad, iPod Touch), download tool Hack Tool...

29th September

Hey gamers we've a new online tool for you, this time is Farming Simulator 2017 Cd-key Generator. Render your own village: from growing to animal husbandry,...

4th February

Borderlands 2 has some of the most enjoyable writing of a game released this generation, thanks to lead writer Anthony Burch (Hey Ash, Whatcha Playin'?)....