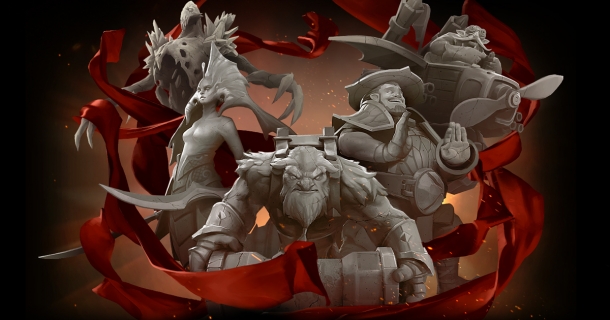 Valve's 6th International pro tournament for Dota 2 today broke the eSports prize pool record. The 16 best Dota 2 teams in the world will fight it out for a share of the record-breaking $18,580,479 (at the time of writing - the live updated total can be found here) prize pool next week and the winning team of five can expect to walk away with around $7 million.

The record was previously held by last year's Dota 2 International, which managed to achieve a prize pool of $18.4 thanks to community contributions (in the form of a cut of the revenue generated by a purchasable in-game compendium for the event and other cosmetic DLC Valve released for the game).

The continued growth of the player base and a similar compendium-styled round of DLC has propelled this year's total to new heights and it will probably break the $20 million mark as there are still just over two weeks left to go before DLC purchases stop contributing to the prize pool.
Related Brainwaves
29th November

Sony recently announced lifetime shipment figures for the PlayStation 4 have surpassed 102.8 million units as of September 30, 2019. That puts shipment...

26th August

Despite the many post apocalyptic open-world games available today, I'm yet to play one inspired by kung-fu movies. Enter Experiment 101's Biomutant, a...