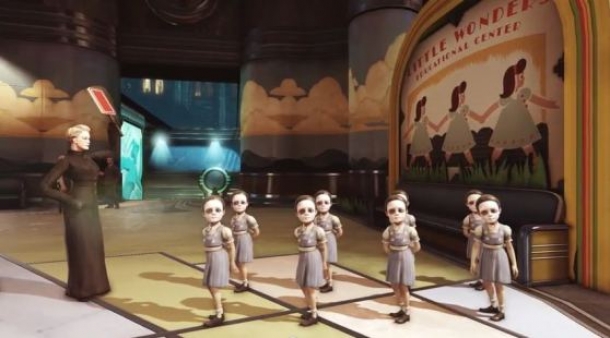 After announcing that Irrational Games was shutting its doors, former employees were given the opportunity to meet with external studios and publishers to plant their feet elsewhere.

Now, Irrational has released a video interviewing a handful of those employees. The video highlights their proudest moments while working on Burial at Sea: Episode 2, which will be released on March 25th on PC, Xbox 360, and PS3.

It is a testament to the endearing work culture of video game developers that other studios open their doors to those who have lost their jobs as a result of studio lay-offs (there have also been closures at Disney Interactive, Eidos Montreal, and Sony Santa Monica in recent weeks). You can find contact information for all of the developers highlighted in the video above that are now looking for new jobs here.

Trending Articles
28th November

These are some tips and/or tricks that almost everyone can use for Glory of Generals. 1. Upgrade your Commander first. The Commander is very important...

16th October

Pokemon X & Y released worldwide on Saturday to the joy of millions - 4 million of whom purchased the game within the first two days. However, some of...

30th October

Download Link: http://www.fileworld.info/outil-triche/telecharger-geometry-dash-outil-de-piratage-android-ios-comment-pirater-geometry-dash-triche/ Hello...

9th March

Well the reviews are out and the new Tomb Raider seems to be the rare successful reboot. However poor Lara can't seem to catch a break. There is a game...

4th February

Borderlands 2 has some of the most enjoyable writing of a game released this generation, thanks to lead writer Anthony Burch (Hey Ash, Whatcha Playin'?)....