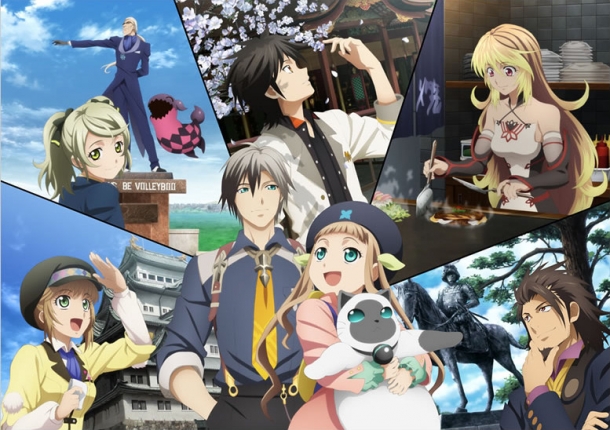 After quite a few rumors about Tales of Hearts R for PSVita getting localized to the West Namco Bandai has made it official. They also announced Sword Art Online: Hollow Fragment for PSVita and gave a release date for Tales of Xillia 2 on the PlayStation 3. All in all, pretty great news for JRPG fans, so let's talk about the announcements in more detail:

Tales of Xillia 2 has finally been given a specific release date of August 19th, 2014. This PlayStation 3 action RPG is set after the original Tales of Xillia, which (without spoiling anything about the first) has me very interested in seeing how the world's story can be continued after what was a fairly climatic and seemingly final ending.

Tales of Hearts R for the PSVita has been announced for the West, and will land in Winter 2014. It is the first portable Tales title to make its way West in nearly a decade.

The most surprising news is that Sword Art Online: Hollow Fragment has also announced for localization, along with these two Tales games. It's an RPG set in the world of an anime which is centered around being stuck in an MMORPG. It almost gives me flashbacks to trying to complete all those .Hack games way back when.


Related Brainwaves
22nd July

After the success of Wreck it Ralph, it perhaps shouldn't come as a great surprise to hear that more films are set to make use of video game characters....