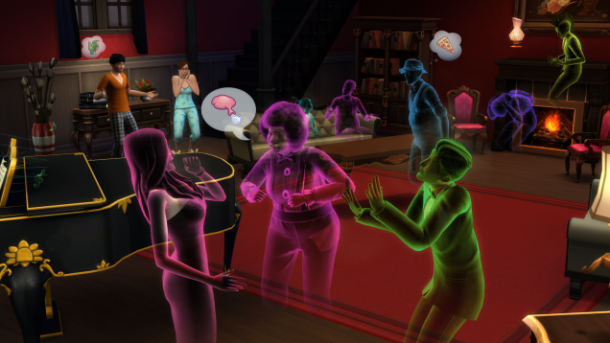 When I reviewed The Sims 4 last month I noted that it felt somewhat devoid of content and ripe for expansions. Well, in a timely fashion Maxis have proved myself and many others right. The (good) twist in all of this? The first three packs will be completely free to all The Sims 4 players.

The first DLC pack should be live now, and is based around Sims dying and becoming ghosts. These ghosts will then exhibit traits based on the manner of their death (if a Sim dies whilst in a fit of rage, for example, then the ghost will radiate this emotion in the afterlife).

Future expansions will include Star Wars costumes for Halloween, swimming pools for those fans who eagerly want them back, and new careers for your Sims to invest in.