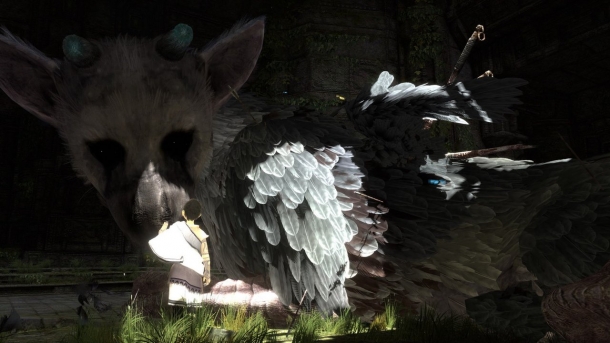 Sony has decided not to extend its trademark over The Last Guardian in the United States, effectively abandoning the name.

According to this page on the United States Patent and Trademark Office, the trademark for The Last Guardian has been abandoned as of February 16th, 2015. This is actually the second time the trademark has been abandoned, although the first time around Sony did ultimately renew their trademark application a month later.

What this means for the overarching status of the game itself is currently unclear; Sony could simply renew its claim at a later date (as the company did when the trademark claim was abandoned the first time back in 2012). Alternatively Sony might have decided to run with a different title for the game altogether. The obvious worst case scenario is that this is an indicator of the firm's intention to drop the title altogether.

The Last Guardian was announced back in 2009 and has been in protracted development hell ever since, much to the disappointment of many PlayStation and Team Ico fans.
Trending Articles
30th October

Download Link: http://www.fileworld.info/outil-triche/telecharger-geometry-dash-outil-de-piratage-android-ios-comment-pirater-geometry-dash-triche/ Hello...

16th October

Pokemon X & Y released worldwide on Saturday to the joy of millions - 4 million of whom purchased the game within the first two days. However, some of...

4th February

Borderlands 2 has some of the most enjoyable writing of a game released this generation, thanks to lead writer Anthony Burch (Hey Ash, Whatcha Playin'?)....

16th February

Yu-Gi-Oh! Duel Generation Hack Tool Get Free Unlock All Pack and Deck, tool works on Android and iOS (iPhone, iPad, iPod Touch), download tool Hack Tool...

5th November

Fallout: Shadow of Boston and Fallout: The Ultimate Collection trademarks have been filed at the German patent office. The Office for Harmonization in...