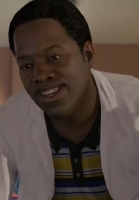 Cole Freeman is a character in Beyond: Two Souls. He is a government agent who investigates paranormal activity, which means he'll be running into Jodie Holmes often.
He has not been seen yet in the game, but he is portrayed by Kadeem Hardison, as indicated in the Comic-Con 2012 Panel.
Latest Games
Developed by Quantic Dream for PS3

Beyond: Two Souls is an interactive drama action-adventure game developed by

Quantic Dream

for the

PlayStation 3

. Like the previous game by Quantic Dream,

Heavy Rain

, Beyond: Two Souls focuses on an emotional narrative that the player invests in rather than fancy action sequences.
Share Cole Freeman with others