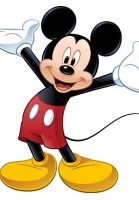 Mickey Mouse is the official mascot of the Walt Disney Company, created by Walt Disney himself in 1928. He first appeared in the animated short Steamboat Willie and has since appeared in almost all types of entertainment media, from comics to video games. Originally characterized as a mischievous antihero, Mickey's popularity rebranded him as an everyman and adventurous hero.
Some of the most popular game series starring Mickey Mouse include Epic Mickey, Illusion, and Kingdom Hearts.
Mickey Mouse Brainwaves
15th April, 0 replies

Sega and Disney have announced a 'digital re--imagining' of the 1990 classic, Castle of Illusion Starring...
Share Mickey Mouse with others