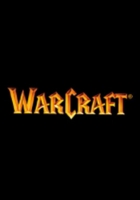 Warcraft is a series of fantasy games, novels and other media developed by Blizzard Entertainment for Microsoft Windows and Mac OS X. Since the first launch on November 1994 when the company released their first RTS Warcraft game, Blizzard excelled by reinventing the fantasy RTS concept. Later in 2004, they launched World of Warcraft, the MMORPG with the largest database of monthly subscribers.
The games are set in a fantasy universe where races like orcs, humans, trolls, elves, dwarves, gnomes, goblins, undead, pandaren and others fight for domination, survival and code of honor. Both Azeroth and its continents: Eastern Kingdoms, Kalimdor,Northrend and Pandaria and Outlands (another mysterious world) are the places where these races made their home.
Warcraft Brainwaves
19th May, 0 replies

The Warcraft film won't be released until the summer of 2016, however the first official image for the...

24th April, 0 replies

Legendary Pictures has announced that the upcoming WarCraft movie will no longer be released in theatres...

7th November, 1 replies

At today's BlizzCon 2014 opening ceremony Blizzard announced an expansion for its wildly popular card...
Share Warcraft with others