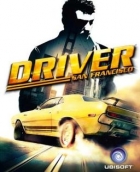 Driver: San Francisco is a sandbox action-adventure driving game developed by Ubisoft Reflections and published by Ubisoft.
The game was first unveiled at E3 2010, and was released in Europe on September 2, 2011 and North America on September 6, 2011 for the PlayStation 3 and Xbox 360. The Microsoft Windows version was released on 27 September 2011.
Driver: San Francisco Brainwaves
18th February, 0 replies

Today Microsoft has kicked off a new sale. This sale includes a variety of indie and digital versions...
Share Driver: San Francisco with others