Ar tonelico Qoga: Knell of Ar Ciel is a role-playing game that follows in the same vein as the previous entries. The player controls Aoto, aided by a group of allies, who finds himself coming to the aid of two Reyvateils, Saki and Finnel. In combat, you control one of three melee characters while the the Reyvateils sing Song Magic that creates powerful spells.
Phases
The game is broken up into chapters known as Phases, with a possibility of four in total. Each Phase consists of a linear set of events that you much complete to advance, but backtracking is available through the world map.
Talk Topics
By completing certain conditions such as using a certain persona in battle or having a certain item in your inventory, you can gain a talk topic with the Reyvateils in your party. In order to view talk topics, you need to rest at a camp or inn and the available talk topics will appear. This small scenes make up the bulk of character relationships in the game.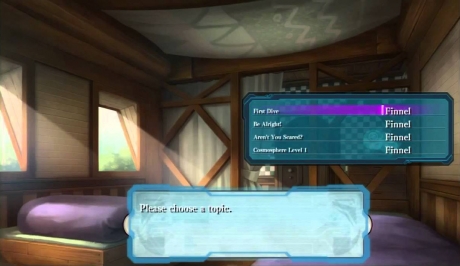 Towns
Towns can not be explored openly, instead you will need to choose a location from the menu to enter a location, which you can then explore. Each town has at least one Shop, and Inn, and a Dive Shop.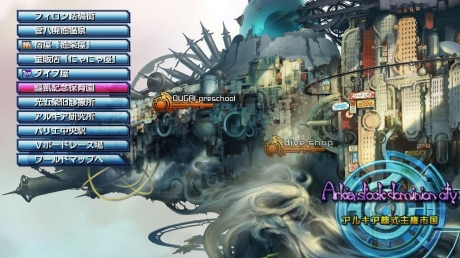 Shops can sell items used for Image Synthesis, Healing Items, Weapons, and Armor. Additionally, items made through Image Synthesis can appear in shops.
The Inn is where you can heal your characters, view talk topics, perform Image Synthesis, and attach Hyuma.
A Dive Shop is where Aoto can dive into the Reyvateils to unlock Hyuma and increase their song magic by attaching the Hyuma at an Inn.
Dungeons
Each non-town section of the world is considered a dungeon, which has monsters and treasure that hinder your path. Unlike many RPG with random encounters, Ar tonelico uses a system that is unique to Gust games. As you walk around a dungeon, a bar in the lower corner will start blue and turn red over time. The closer to red, the more likely you are to encounter a random encounter.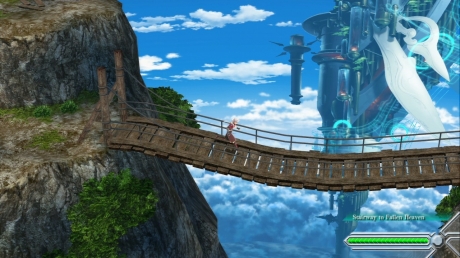 Additionally, once the bar is depleted by having a set number of random encounters, you're free to wander without worry of more encounters.
For more information on combat, see the dedicated section that follows.