November 2011 - Ubisoft posted a gameplay trailer for the game in advance of an expected leak. The footage was pre-rendered concept work created in 2010, rather than actual footage of the game build.
December 2011 - The game was revealed on the front cover of Game Informer magazine.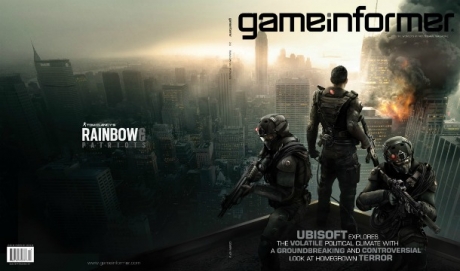 Ubisoft Montreal were revealed to be leading the project, supported by Ubisoft Toronto and Red Storm. Patriots will also be the first game since Vegas 2 to not use Epic's Unreal Engine 3.
March 2012 - It was announced that creative director David Sears, narrative director Richard Rouse III, lead designer Philippe Therien, and animation director Brent George had been removed from the development team.
November 2012 - Although the title had been given a tentative release date of 2013 for the PlayStation 3, Xbox 360 and PC, Ubisoft's CEO said that "there's a good chance it can be" pushed back to next-generation consoles.