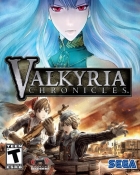 Valkyria Chronicles is set in a fictitious continent reminiscent of 1930s Europe. The continent, called Europa, is divided into two main powers: The Imperial Empire, a monarchy in the east, and the alliance of democracies called the Federation in the west. In this world, there is a very important resource called ragnite; its uses range from fueling weapons of war to use in medical treatments. Since ragnite is such an important resource, the Federation and the Empire are constantly at war with each other for it.
Valkyria Chronicles Brainwaves
4 days ago, 0 replies

The Valkyria Chronicles series has become a much-loved JRPG franchise for gamers worldwide, for both...

17th November, 1 replies

Here we are - the closing of this generation of video game systems. The PlayStation 4 and Xbox One are...
Share Valkyria Chronicles with others