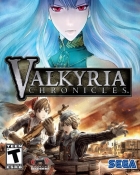 Valkyria Chronicles is a tactical RPG developed and published by Sega for the PlayStation 3 in 2008 and Windows PC in 2014. It is the first entry in what became the Valkyria Chronicles series of SRPGs.
Valkyria Chronicles follows Welkin, the son of a former war hero; Isara, Welkin's Darcsen adoptive sister; and Alicia, a member of the Bruhl town watch, as they fight the Imperials in the ragtag Gallian militia group, Squad 7.
Valkyria Chronicles Brainwaves
26th March, 0 replies

Steam has launched a Sega publisher sale for this weekend. The sale will last until 30th March and sees...

28th October, 0 replies

The Valkyria Chronicles series has become a much-loved JRPG franchise for gamers worldwide, for both...

17th November, 1 replies

Here we are - the closing of this generation of video game systems. The PlayStation 4 and Xbox One are...
Share Valkyria Chronicles with others