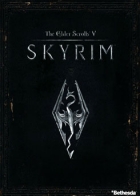 The Elder Scrolls V: Skyrim is an open-world action RPG developed by Bethesda Game Studios for Microsoft Windows, PlayStation 3, and Xbox 360. The fifth game in the Elder Scrolls series, it takes place in the Nordic homeland of Skyrim, where a civil war rages and dragons have returned to terrorise the land.
As with the previous games, the player controls an unknown prisoner who was caught in an Imperial ambush while attempting to cross the border into Skyrim. Headed to Helgen to be executed, the player is about to be beheaded when a Dragon arrives and destroys the town. Revealed to be the latest "Dovahkiin", a Dragonborn, an individual with the body of a mortal and the soul of a Dragon, Skyrim's civil war is the last in a sequence of prophetic events foretold by the Elder Scrolls.
The Elder Scrolls V: Skyrim Brainwaves
28th April, 1 replies

Grand Theft Auto V has once again topped the Steam best-sellers chart in its second week on sale, for...

27th April, 1 replies

It looks like Valve is backing down away from the paid mod feature it recently introduced, and which...

24th April, 0 replies

Valve has announced that it has updated the Steam service to allow community-made Workshop content to...
Share The Elder Scrolls V: Skyrim with others
The Elder Scrolls V: Skyrim