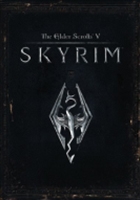 The Elder Scrolls V: Skyrim is an open-world action RPG developed by Bethesda Game Studios for Microsoft Windows, PlayStation 3, and Xbox 360. The fifth game in the Elder Scrolls series, it takes place in the Nordic homeland of Skyrim, where a civil war rages and dragons have returned to terrorise the land.
As with the previous games, the player controls an unknown prisoner who was caught in an Imperial ambush while attempting to cross the border into Skyrim. Headed to Helgen to be executed, the player is about to be beheaded when a Dragon arrives and destroys the town. Revealed to be the latest "Dovahkiin", a Dragonborn, an individual with the body of a mortal and the soul of a Dragon, Skyrim's civil war is the last in a sequence of prophetic events foretold by the Elder Scrolls.
The Elder Scrolls V: Skyrim Brainwaves
22 days ago, 1 replies

Here we are - the closing of this generation of video game systems. The PlayStation 4 and Xbox One are...

19th August, 0 replies

Indie Kickstarter JRPG Project Phoenix has raised over $500,000 in its first week. The game is being...

2nd August, 1 replies

Bethesda has announced what is quite possibly the most comprehensive gaming box set in history: The Elder...
Share The Elder Scrolls V: Skyrim with others
The Elder Scrolls V: Skyrim